There is no greater happiness for new parents than playing with their little baby. But babies can occasionally be a handful, and sometimes you just need some break. It's those periods of time when you have to put the baby down, that a rock 'n play alternative or the best baby rocker swing has an indispensable role to play. Besides, you still need to do laundry, clean the house, prepare dinner, and attend to other family members.
It gently rocks and soothes your child so she doesn't feel alone. With a combination of smooth rocking, cozy sleeper, and playful cacklers, baby bouncers provide the ideal place for your baby to play, rest, and even nap, allowing you to have a moment for yourself.
Bouncers are so versatile and there are many in the market to choose from. To help you narrow down your search for the perfect pack 'n play, here are our top 4 picks.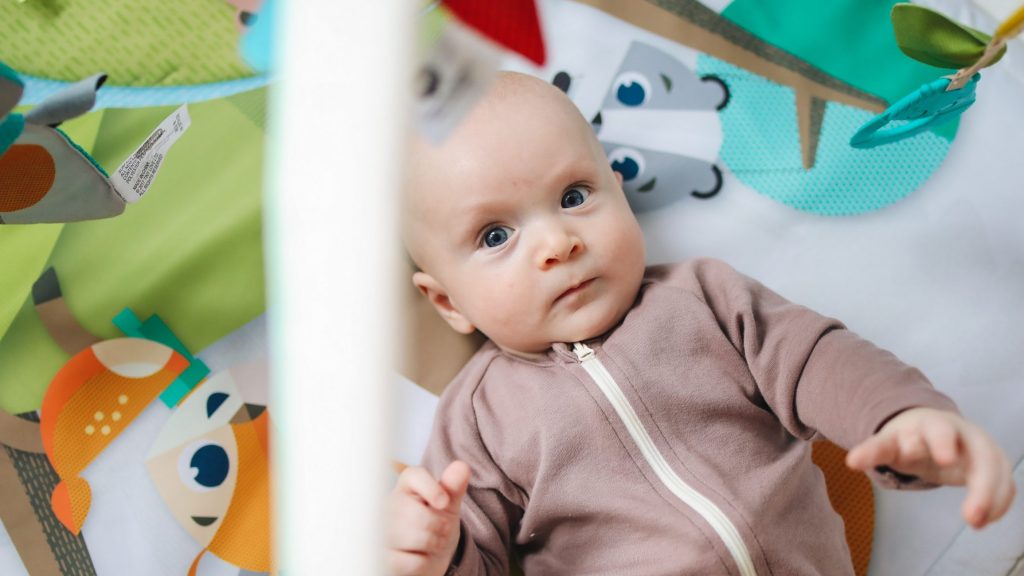 Top 4 Rock 'n Play Alternatives: Best Baby Rocker Swing Reviews
No products found.
This newborn rock 'n play alternative can be used until your baby weighs 40 pounds. It has a wide range of features that strive to soothe your child and support baby development from birth. It has a hand free rocking movement and 3 reclining positions that allow you to quickly adjust between play, quiet, and nap time.
The sitting position can be used for feeding or playtime, while the fully flat position is great for putting the baby to sleep. It features cute musical toys with soothing sound effect and 9 attractive tunes to amuse the baby and stimulate their senses, one-hand reclining mechanism to switch between different positions without disturbing the baby, and an adjustable toy arm to encourage the baby to practice grasping skills.
What I love about it:
Lightweight and portable
The slightly reclined position is great for babies with acid reflux
Easy to adjust
Most of the parents love the mobile, especially the lights and the toys underneath
Something to keep in mind:
Some parents would want more songs and sounds
It doesn't collapse, making it a bit difficult to transport or store
No products found.
As a bouncer seat, this rock 'n play alternative is suitable from birth up until the baby learns to sit up unassisted. This newborn rock n play can later be converted into a chair for up to 2 years. No batteries are needed for this beloved pack n play; rather, the bounce motion is triggered by your baby's movements.
This helps to develop balance and motor skills, but you'll have to manually bounce it for your newborn until they are old enough to start kicking. It features an ergonomic design, which evenly distributes the baby's weight for comfort and lumbar support.
Its different recline positions allow for four positions: play, rest, sleep, and transport.
What I love about it:
Easy to use and clean
Collapsible, making it easy to store and transport
Machine washable cover
Made from non-toxic material
Something to keep in mind:
It uses buttons on the harness, instead of buckle clips, which can be frustrating when you are trying to quickly get your baby in or out.
Some users found the fabric a bit rough on their baby's skin
---
The Stokke Steps Bouncer is another deluxe auto baby rocker swing designed with the modern parent in mind. It's multi-functional, super stylish, highly efficient, and worth every penny. It offers multiple sitting positions that adjust to your baby's weight. The most reclined position is ideal for a newborn thanks to the infant insert included to provide support, especially as the baby falls asleep. The most upright position gives great bounce.
It also comes with a removable toy bar for play time. This is one of the best rock 'n play alternatives, and can also be attached to the Stokke Steps high chair, which is sold separately, allowing keeping your baby happy by being able to sit at the table during meals and be part of the moment.
What I love about it:
Luxurious
Collapsible for easy transportation and storage
Offers great comfort levels for the baby
Easy to clean
Easy to maneuver around
Something to keep in mind:
Expensive
Some users found that the bouncing mechanism became squeaky after a few days of usage
---
No products found.
Bloom Coco is a flat headed baby lounger, rocker, bouncer, and fixed table –all in one. It looks like no other and certainly sets the style standards for a baby kit. Bloom Coco has no batteries, but the curvy frame gently and naturally rocks your child. In addition, it comes with an adjustable 5-point padded harness to keep your baby safe and secure. The seat and straps are generously padded, like those found on baby car seats, for extra comfort. This rock 'n play alternative is suitable for newborns to babies weighing up to 25 pounds. It also comes with extra seat pads, allowing you to mix and match colors.
What I love about it:
No assembly required
Luxuriously padded
Timeless and beautiful design
Made from non-toxic materials
The soft material wipes clean
Something to keep in mind:
Expensive
Some users found that the leatherette seat pad started flaking and peeling
Doesn't fold flat
No products found.
Is it Safe for a Newborn to Sleep in a baby Rocker Swing / Bouncer?
As you can see, there are several baby rocker swings and great rock 'n play alternatives out there. There are a few things that will determine which one is best for you and your baby. It's important to first learn what songs and sounds your child falls asleep to, what comforts them, and what captures their attention.
A word of caution though, avoid putting your baby in a bouncer, especially the flat headed ones, and car seats for prolonged hours as they may be prone to positional plagiocephaly. Buying a baby bouncer that satisfies all these needs will ensure your baby has a great relaxing and playing time.
If necessary, include other accessories and some smart device to provide more comfort and maximum satisfaction. Get one of these rock 'n play sleepers today and make life a little bit easier –it's a win for everyone!