Your baby will spend a lot of time in their crib, so it's important to choose the perfect crib for their needs. The trouble is, they grow so fast! Before you know it they'll be walking and climbing into bed on their own. That's why choosing the best convertible cribs is such a great idea. A convertible crib is a crib that can be easily turned into a toddler bed when the time is right. Not only a convenient choice but a huge money saver too.
There are a surprising amount of choices when crib shopping and everyone has different needs as well.
But ultimately, we moms just want the best for our little ones. And that's where we come in, to help you find the best and safest products.
All the below cribs can be converted from a crib for your newborn baby into a toddler bed, and even a full-sized bed eventually. Keep reading to find out about some of the best convertible cribs.
Top 4 Best Convertible Baby Cribs 2021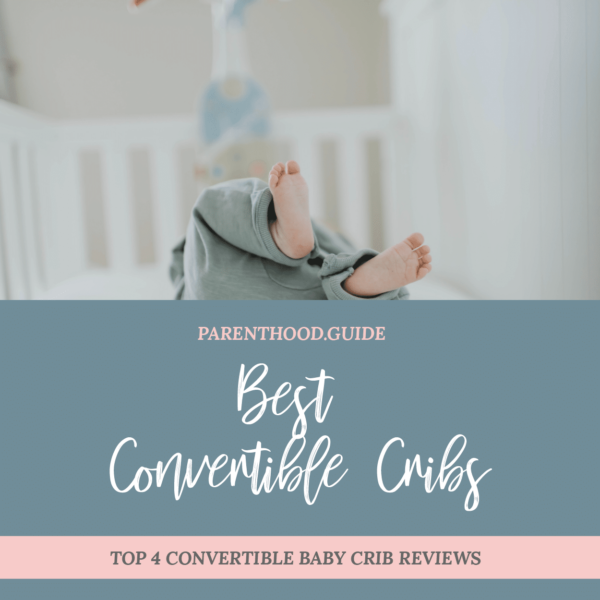 The Kalani 4-in-1 from DaVinci is a stylish and very sturdy convertible baby crib. There are 4 different mattress positions with the level lowering as your baby grows and is able to pull themselves up. It converts into a toddler bed and day bed too with additional kit purchases, and will last for many years.
What I love about it:
Awarded the Greenguard Gold certificate for non-toxic materials
Converts from baby crib to full-size child's bed
Choice of colors and finishes
Elegant, traditional design
Something to keep in mind:
Mattress not included
Takes around 1 hour to assemble
Toddler bed conversion kits sold separately
Best Luxury Convertible Crib:
Evolur is known for their more luxury style of baby furniture, with timeless designs and added details that don't compromise on functionality, their cribs look perfect in any baby's room.
The Evolur Parker 5-in-1 Convertible Crib is a high quality, attractive crib. This is one of their more basic yet sleekest designs. Available in white, navy or a mix of white & navy, it's something which is gender-neutral and goes well with any color or theme in your nursery.
What I love about it:
This is a great choice if you're looking to give your baby a beautiful room. Their 5-in-1 design allows you to convert your crib into the right bed for your little one as they grow, easily turning into a toddler bed by dropping the front panel, where you can choose to add an optional guard rail instead.
After this, you can create it into a daybed, and even a full-sized bed, with the front and back panels of the crib becoming the header and footer.
Something to keep in mind:
These cribs are beautiful and classic, but the price isn't quite as pretty.
You'll always get your money's worth on something convertible as they're so long-lasting, but you (understandably) might not want to spend that much.
The conversion kit for Evolur cribs are sold separately as well, so remember to consider the extra cost if you plan on using it as a toddler bed too.
Best Non-Toxic Convertible Crib:
Babyletto has loads to offer our little ones. While affordable, their products don't compromise on safety or quality, with eco-friendly baby products that are perfect for raising babies in a more 'green' environment. This is one of the best convertible cribs in our shortlist.
This simple yet modern white crib will look fab in any nursery. The drawer underneath provides an extra storage solution, which is always a bonus for us Moms. It's also made using sustainable materials and non-toxic finishes! As you may know, we love non-toxic and eco-friendly baby products here at The Safe Parent! It's all about having the best for your baby and keeping them away from any potential harm. So Babyletto is a pretty safe bet if that's what you're looking for.
What I love about it:
The Mercer 3-in-1 Convertible Crib is GREENGUARD Gold Certified, meaning it's been tested for over 10,000 chemicals. It's also free from lead phthalate, with a finish that's 100% non-toxic. The wood itself is a sustainable New Zealand pine wood, and the drawer is made with TSCA Compliant wood (Toxic Substances Control Act).
On top of this, the Mercer crib as a whole meets ASTM International and U.S CPSC standards. (American Society for Testing & Materials and Consumer Product Safety Commission).
With Babyletto, you can enjoy 4 different mattress heights. As usual, mattresses are sold separately, but a non-toxic mattress is available from Babyletto for a perfect fit. However, something that is included with the Mercer crib is a conversion kit! This is super handy for converting the crib into a bed for your toddler without having to buy a kit. This is another affordable option.
Something to keep in mind:
One thing to keep in mind here is the 3-in-1 design. Any convertible furniture is innovative and convenient, but you may be on the hunt for something long-lasting. This is one of the best convertible cribs as it will serve you as a crib, toddler bed and daybed. But sadly, it can't be converted into a full-sized bed. Bear this in mind as it won't last as long and may cost more in the long-run.
---
Best Greenguard Gold Certified:
For a crib with a vintage look, the Jenny Lind 3-in-1 from DaVinci has plenty of old-fashioned charm. It's constructed from solid pinewood for sturdiness. This convertible crib is also excellent for a planet-friendly home as it has been awarded the Greenguard Gold certificate that tests for 100,000 chemicals. The mattress can be set at 4 different heights, plus the crib can be converted to a toddler bed as your little one grows.
What I love about it:
Wheels to help move the crib easily
Choice of cute colors
Made from non-toxic materials
A family heirloom piece
Something to keep in mind:
Mattress sold separately
Bed conversion kit not included
---
Best Mini-Convertible Crib:
Made from long-lasting New Zealand pinewood, the Dream On Me Aden 4-in-1 Mini crib has a classical and timeless design. It is smaller than many other cribs which is ideal if space is limited or you have twins sharing one room. It converts to a day bed, and a child's bed with or without a footboard but a separate kit is needed for the child's beds. There are different finishes to choose from to match the rest of the nursery.
What I love about it:
More compact footprint
Greenguard certified and JPMA certified
Three mattress positions as baby grows
Something to keep in mind:
Mattress sold separately
Conversion kit needed for bed configuration
---
The last crib we showed you was a great space saver, but this one might just be a life-saver. Storkcraft is a family-run company, built from one parent who wanted to create one of the best convertible cribs for their child. So safety and comfort come first in the making of their wide selection of baby furniture and products.
This award-winning 4-in-1 design can be a crib, toddler bed (with optional guard rail), daybed and full-size bed. It sounds like a crib that has just as much to offer as any other convertible crib, but Storkcraft has gone the extra mile.
This thought-out design received a Women's Choice Award for 'America's most recommended baby furniture'.
What I love about it:
There's an attached set of drawers on the side, with 3 drawers for lots of baby storage, some shelf space behind and a surface that doubles as a changing table! Even if you'd rather not use it a changer at all, it still makes a great space-saver as a detachable nightstand, that can continue to be used as the crib converts into a 'big kid' bed.
This elegant crib is a small nursery's dream and a life-saver for any Mom. It's not only 4 beds in 1, but 3 pieces of furniture in 1 as well.
Something to keep in mind:
The only thing to bear in mind with the Storkcraft Pacific 4-in-1 Crib is that the attached changing table is much smaller than one you might buy separately. If you have limited room in the nursery or house then this isn't the worst thing, but if you have more room to use you might want to think about changing your wriggly baby on a surface with more room…
---
The Babyletto Hudson 3-in-1 has a modern, minimalistic look that's contemporary. It stands quite low to the ground which adds to its robust feel. There are 4 different heights for the mattress and it will convert into a child's bed too. This is the best convertible crib for value because the toddler bed rail is included. Constructed from New Zealand pine wood, it's hardwearing and will last for many years.
What I love about it:
Choice of colors and wood stains
Sturdy build with simple lines
Great design for a modern home
Greenguard Gold certified for using non-toxic materials
Something to keep in mind:
The bolts are very visible
It takes two people to assemble
Mattress is not included
---
Best Affordable Convertible Crib:
If you're on a bit more of a budget, Graco is your guy. Graco is a trusted brand for baby gear, with awards for the value and design of their products, their own safety policy and a long history of making moms happy.
The Solano 4-in-1 Convertible Crib is simple and classic. Available in white, grey and two shades of brown, there's a color to complement almost any room. The 4-in-1 design also converts from a crib into a toddler bed, daybed and full-size bed.
What I love about it:
What makes this crib stand out is the incredible value for money. You get all the benefits of a convertible crib, plus an adjustable mattress height and a handy storage drawer!
We don't need to tell you hard it can be to store all of the baby stuff around the house. It's not a huge drawer, but big enough for towels, diapers, spare blankets or maybe some small toys – a super space-saver and great for small nurseries.
Something to keep in mind:
Of course, with a lower price, it's good to remember that you'll get a much more basic-looking crib. This isn't necessarily a bad thing, but if you want a sleek, detailed design or something a bit "extra" for your baby's room, then it might not be the crib for you.
What to Consider When Purchasing a Convertible Baby Crib
The best convertible crib will last your little one years. With options to convert the crib into a toddler bed, day bed, and then a child's bed, this purchase is a big decision.
A mattress that can be lowered as your baby grows is important to prevent them from climbing out of the crib as they learn to move around.
Non-toxic finishes must be used in a crib because babies often chew the rails of a crib when they awaken.
The crib sizes are slightly different so check the space you have available.
Choose a material that is easy to clean. Wood could be rubbed down and repainted if you want to change the color scheme in the future.
What is the best brand of crib to buy?
It's a good idea to choose a brand that is well-known for producing quality baby equipment. Brands such as DaVinci and Babyletto have experience designing the best convertible crib that will last through the first years of your baby's life. Each brand offers different benefits, and a choice of 3-in-1 and 4-in-1 convertible cribs.
How much should I spend on a crib?
A standard crib is usually outgrown by the age of two, but the best convertible crib will last for 5 or 6 years. It's worth spending a little more as they will be used for so long. A few hundred dollars is the most common price of a convertible crib.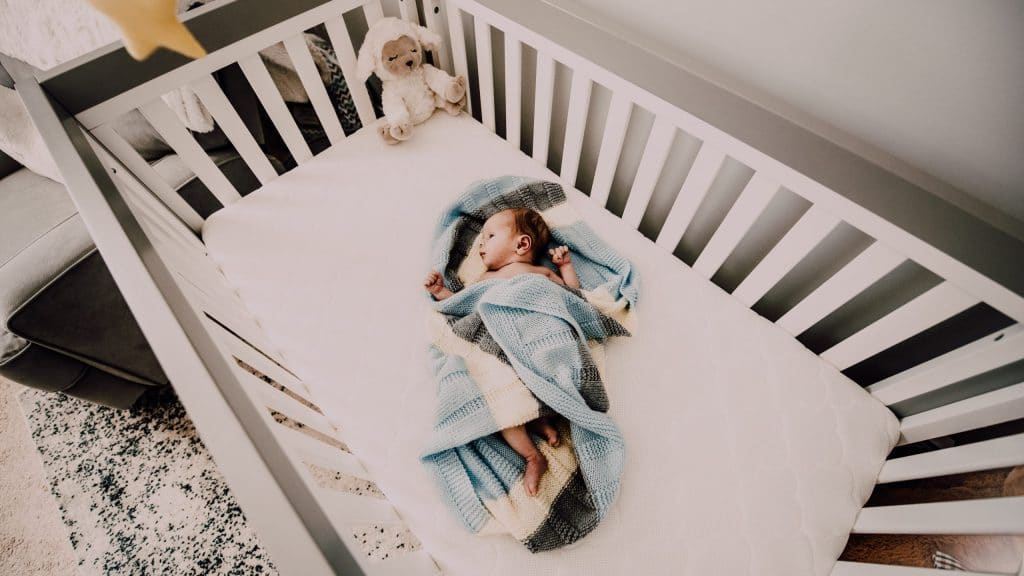 How should I prepare my crib?
To get a crib ready for a baby it needs a mattress correctly sized so there are no gaps around the edge. A sheet for the mattress is also required along with a loose-fitting coverlet. The mattress should be positioned at the correct height for your baby's age.
My Experience with Convertible Cribs
The best convertible cribs are there for your child as they grow. In my experience, they last really well but they are a little tricky to convert at each stage. Keep The instructions need to be kept in a safe place for later reference and the process takes a bit longer than expected. Once the conversion has been carried out, however, it doesn't need looking at again for several months at least.
Is a convertible crib worth it?

A convertible crib will be your baby's bed for many years and is worth spending a little extra money on. It's comforting for a child to keep familiar things with them as they grow.

What does a convertible crib mean?

The best convertible crib can be changed from a crib to a bed as the child grows. Usually, the headboard and footboard remain the same with the sides altering as part of the conversions.

Is a convertible baby crib a safe option for my baby?

They are safe bed options that are well constructed and designed to be converted. Passing safety standards set for baby equipment, convertible cribs can be trusted.

Do I need to buy a toddler bed conversion kit for my convertible crib?

Some cribs require a conversion kit which is purchased separately but other cribs have the kit included. Read the product description carefully to understand whether you need to order a conversion kit for your crib.

When do I need to convert the crib to a toddler bed?

The exact time to convert the crib will depend on your child. They need to be ready to stay in their own bed independently without the need for side rails – somewhere between the age of 18 months and 2.5 years.

What is the difference between a 3 in 1 crib and a 4 in 1 crib?

A 3-in-1 crib converts from a crib, to a toddler bed, and to a day bed. The 4-in-1 also goes on to convert into a full-size bed too.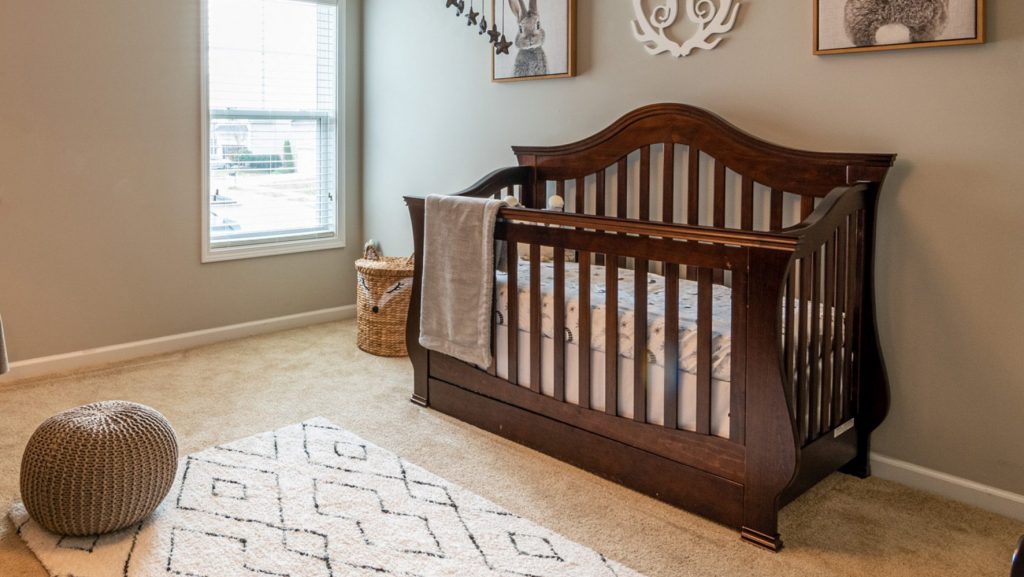 As you can see from above, there are lots of different things to look out for while choosing between the best convertible cribs. The best thing to do is to work out what the deciding factor is. Choose between the above category options and go from there. Or maybe you have completely different criteria such as the size of the crib or the color.
As a mom, you know what's best for your baby, so no one will make a better choice than you. Our guides are simply a starting point. From here we can see that there's a huge variation when it comes to cribs. It's actually very surprising how different one plain white crib can be from another.
It sounds simple but can actually be daunting choosing a crib, especially for first-time moms. But you can do it, and we're here to help.
Once you've selected a crib or baby cradle that's just right for you, the next item you want to look for is a safe organic crib mattress that fits within your budget.