Bedtime can be one of the most stressful times of the day. Especially in the early months before your baby can sleep through the night. Choosing the right crib and the best non-toxic mattress can go a long way in relieving this stress. What's more, this is especially hard, knowing that most companies use toxic materials, dangerous chemicals, and artificial fibers in their mattresses. So I decided to switch to a fully non-toxic crib mattress, and I love knowing that my baby only gets the safest products, and is not inhaling any harsh chemicals or toxic vapors, which might affect her in the long run. So began my hunt for the best organic crib mattress for babies.
Babies need a lot of sleep, there's no question about that. But how much sleep do they need, exactly? You won't find a one-fit-all answer to the question.
The National Sleep Foundation of America reveals that up to the age of two, babies spend more time sleeping than awake. Sleep plays a significant role in babies' lives as it influences metabolic processes and growth.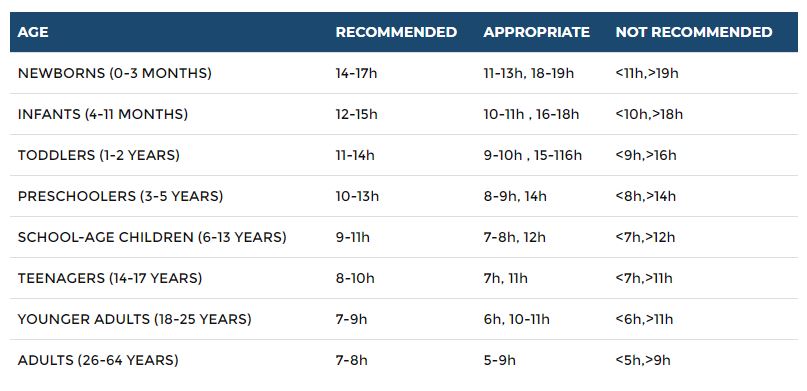 Additionally, our friends over at Sleepadvisor have established that newborns and infants need an average of 14-15 hours of good quality sleep each day. As parents, we want to make sure that our baby sleeps safely and enjoys this top-quality sleep. To ensure this, place your baby on his or her back on a firm non-toxic crib mattress, free of any loose bedding.
Looking for an eco-friendly and safe baby cradle or crib mattress? Then read on to find out all you need to know about organic mattresses and toxic chemicals found in mattresses. We've also put together a comprehensive list of the best organic crib mattresses available.
Toxic Chemicals in Baby Crib Mattresses
The chemicals expose babies to increased levels of dangerous Volatile Organic Compounds (VOC). Conventional crib mattresses contain synthetic foam. This is made using a mix of resins, solvents, and adhesives.
The chemicals produce toxic vapors known as VOCs. Exposure to VOCs can lead to asthma, allergies, and lung infections. Traditional mattresses contain polyurethane material, made of petroleum. And waterproof standard mattresses are made of vinyl, which comprises chemical plasticizers. Choose the best crib mattress to protect your baby's health and development.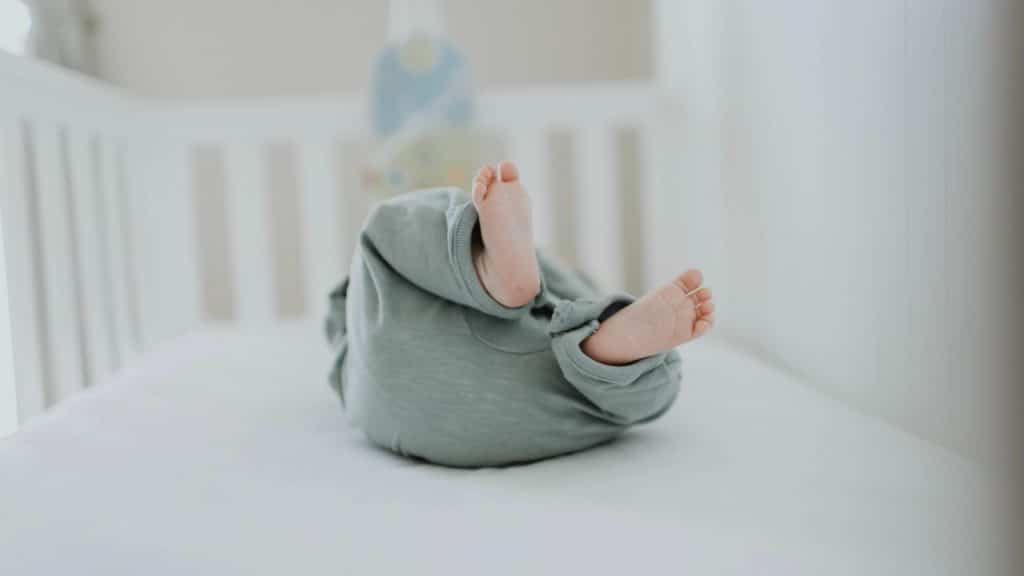 What Is an Organic Crib Mattress?
The best organic baby crib mattress contains fiber such as wool or cotton, which are agricultural materials produced according to certified standards for manufacturing and processing. The standards are set by the national organic control bodies in the UK and the EU. Organic production involves avoiding artificial pesticides or fertilizers, a limited number of products during processing, and approved pest control techniques.
Is an Organic crib Mattress Necessary?
An organic crib mattress ensures that your baby enjoys top-quality sleep and protects your baby from issues caused by negligent bedding. Allergies or spinal malformations caused by the wrong mattress or toxic materials can impact your baby's life and growth condition. Ensure the best sleep for your baby by choosing the best baby crib mattress.
Like me, if you're concerned about your child's health and well-being (and frankly, who isn't!), it's time to make the switch to an organic non-toxic crib mattress. Here are some of the best and safest crib mattresses to consider, in my personal order of preference.
Organic Crib Mattress Reviews – Our Top Non-toxic Mattress Picks of 2021
Best Inner-spring Mattresses:

Best Overall:
Naturepedic organic mattress comes with two stage dual firmness. This gives you a firmer mattress for your baby that transitions to a softer mattress when they become a toddler. Moreover, Naturepedic crib mattresses grow with your baby for a safe crib that will last years. Waterproof seams and surfaces make cleaning easier for parents, while the wave support technology gives your baby a comfortable sleeping space.
What I love about it:
Non-toxic
This natural baby mattress is certified Organic
Dual Firmness: firmer for baby, softer organic toddler mattress
Waterproof and easy to clean
Something to keep in mind:
Some buyers report the Naturepedic crib mattress not fitting their crib. Make sure you check the measurements of your crib before buying to ensure a safe fit.
Additional Info:
Dimensions: 6 x 27.8 x 52 inches
Weight: 10 pounds
Material: cotton
The Bundle of Dreams is a 2-stage mattress, which offers 2 firmness levels. It's ideal for infants and toddlers. The product is completely breathable and regulates body temperature by allowing increased airflow. It's made of GreenGuard Gold certified ingredients. The mattress is waterproof and eco-friendly.
What I love about it:
The product offers strong support to your baby.
It's easy to clean.
The mattress is made of hypoallergenic materials and cotton. It's non-toxic.
The mattress includes a removable and waterproof cover, which is machine-washable.
Something to keep in mind:
Sagging of the material may occur.
---
This natural mat is the most uniquely designed mattress I have seen. For instance, it has an inner layer of organic coir surrounded by lambswool for a soft outer layer. In addition, the lambs wool is treated with lavender, eucalyptus, and lemon to make it resistant to dust mites. Moreover, the outer cover is removable to make washing easier.
Above all, the entire mattress is made of natural materials, and the use of natural treatments for dust mites is refreshing after seeing so many cribs that are treated with chemicals for the same issue. In other words, this mattress is a very safe and comfortable option for your baby's sleep.
What I love about it:
Organic coir inner layer
Warm lambs wool offers great insulation
This natural crib mattress is made with non-toxic and organic materials
Resistant to dust mites
Removable outer cover is washable
Something to keep in mind:
No additional information is available, including size or weight. So it's difficult to make sure this is the right fit for your crib.
---
Best Foam Construction Mattresses:

Best Waterproof Crib Mattress:
The Lullaby Earth mattress has a super strong inner core for firm support. The product is easy to clean and comprises waterproof material in the sides. It's lightweight and non-toxic. The mattress is Green Guard-certified and made of organic cotton. It's one of the safest baby crib mattresses available.
What I love about it:
The product is lightweight, non-toxic, and made of organic materials.
It provides strong support.
The mattress has firm edges to keep your baby's legs or arms from getting caught between the crib and the mattress.
Something to keep in mind:
The mattress can seem uncomfortable due to the increased firmness.
---
Best Natural Latex Infused Crib Mattresses:

Best Support:
No products found.
The Signature Sleep mattress is a high-performance organic mattress made of natural wool and OEKO-TEX coconut coir. The product offers increased pressure relief for comfort. The coconut coir composition infused with natural latex delivers increased firmness and correct support. The product's ingredients offer moisture wicking properties. The non-toxic mattress doesn't contain fire retardants.
What I love about it:
The mattress is made of natural ingredients such as organic wool and OEKO-TEX coconut coir.
One of the best non-toxic mattresses. It is firm and delivers proper support.
It's safe and doesn't include fire retardants.
Something to keep in mind:
No products found.
Best for Air Circulation:
No products found.
This colorful non-toxic mattress is made of coconut coir, natural latex foam, and organic wool. Additionally, the waterproof cover is made from eucalyptus, organic cotton, and zinc, and it features a zipper for secure use.
Above all, this is a completely natural crib mattress that is hypoallergenic and provides air circulation with its Air Barrier Layer. Moreover, the mattress meets all fire safety regulations, and comes in 11 fun colors to match your nursery. This is a fun and safe addition to your child's room and one of the best non-toxic mattresses.
What I love about it:
Natural, organic materials
Waterproof, zippered cover for easy use and removal
Hypoallergenic and fire-safe
Something to keep in mind:
The mattress is thin but heavy, which some buyers disliked.
The mattress contains polyester, which is not listed on the product description until it arrives.
Additional Info:
Dimensions: 33 x 53 x 5 inches
Weight: 26 pounds
Material: Cotton, coir, natural latex, polyester
Best Dual-Sided Mattress:
This non-toxic mattress is hypoallergenic and resists dust mites. It has dual sided comfort with a firm side for babies and softer side for toddlers. This mattress will grow with your family, and it has a 10 year warranty from the manufacturer. This mattress was designed with parents and baby in mind. Remove the cover easily for changes during the night. Moreover, the seams make the sheets fit easily.
What I love about it:
Non-toxic
Hypoallergenic: resists allergens and dust mites
10 year warranty on mattress, 1 year warranty on mattress cover
Easily removable cover
Seams designed for easy fitting with sheets
Something to keep in mind:
Some buyers report the mattress as smaller than advertised, leaving a larger gap between the crib and mattress. Make sure to check with size once it arrives, and ensure that no more than 2 fingers can fit between the mattress and the crib.
Additional Info:
Dimensions: 53 x 30 x 6 inches
Weight: 15 pounds
Material: cotton/polyester
---
Should I Buy a Breathable Crib Mattress?
Many mattress manufacturers make bold claims about how breathable crib mattresses prevent SIDS (Sudden infant death syndrome). There's no one cause of SIDS. Buying a breathable crib mattress is a good investment as it increases airflow, reduces the risk of suffocation and overheating. Choose an organic breathable air mattress, which is waterproof.
What Should I Look for When Buying a Crib Mattress?
As a parent, you want your baby to "sleep like a baby" and ensure the best possible sleeping environment. Baby crib mattresses are like adult mattresses, with some extra special features.
The best crib mattresses are firm to keep the baby safe and support developing bones. Although extremely firm mattresses can be uncomfortable, you must ensure a steady foundation. A soft surface can create a suffocation hazard and increase the risk of SIDS. You can test the mattress's firmness by pressing in the center and on the edges. The mattress should snap back to its original shape immediately. Make sure that the mattress is rated safe for "baby" or "infant" use.
The depth of a mattress doesn't always guarantee firmness. For example, coil-spring mattresses are on the ticker side but they aren't necessarily firm.
An organic baby mattress should be waterproof to guarantee increased levels of hygiene. The waterproof cover should be non-toxic to protect your baby from messes and from inhaling toxic fumes. A stain-resistant waterproof mattress will also prevent dust mites from developing.
Ensure that the mattress is the right size for the crib. The best baby crib mattress should snugly fit against the crib's frame. You mustn't be able to fit more than 2 fingers between the crib and the mattress.
Consider the duration of use. You'll find reversible crib mattresses, which include a firm side made for infants and babies and a slightly softer and more cushioned side designed for toddlers. They're called "two-stage" mattresses.
When you're shopping for the best crib mattress, account for the materials used. Ensure the mattress is made of organic materials free of toxic chemicals, which can harm your baby. Choose a well-constructed, lightweight, breathable, and organic crib mattress to guarantee the best sleeping conditions for your baby.
Why Do Crib Mattresses Contain Toxic Flame Retardants?
Crib mattresses contain flame retardants to pass flammability standards. These baby crib mattresses are made of highly flammable synthetic components and materials such as polyurethane foam or memory foam. Choose the best non-toxic organic crib mattress to minimize your baby's exposure to toxic chemicals.
How do Organic Mattresses Pass Fire Standards?
Truly non-toxic organic baby mattresses contain organic cotton, wool, or latex as filling material. The materials are certified by the Global Organic Textile Standard (GOTS). The GOTS certification means that the organic textile processing operations meet non-toxic and stringent standards. Pure organic materials comprise natural fire-retardant properties and pass fire standards.
Are Eco-Friendly or Plant-Based Mattresses Healthy?
Eco-friendly or plant-based mattresses are healthy for your baby. Eco-friendly crib mattresses are made with production materials and methods, which create less waste and pollution. Eco-conscious processes result in a non-toxic and safe product. Plant-based mattresses "green" materials made of natural plant ingredients in their construction. Make sure the mattress doesn't contain added toxic chemicals such as fire retardants. Choose the best crib organic mattress, which comprises pure ingredients.
Mattresses and Crib Death (SIDS)
There is no one cause to SIDS. To prevent the risk of SIDS, make sure your baby sleeps on its back on a firm crib mattress. Choose a non-toxic organic mattress to eliminate the danger of your baby inhaling toxic vapors. The best baby mattress should be breathable, waterproof, and firm.
How to Know if a Mattress is Really Organic
An organic mattress is a healthy and green alternative to a conventional synthetic mattress. Look for the best baby mattress that doesn't contain flame retardants such as polyurethane foam, formaldehyde, chlorinated tris, or Firemaster 500. Check the ingredients on the label. Look for organic fabrics in the composition of the natural baby mattress.
Choose organic certified cotton, natural latex, or natural wool. Avoid batting or fiber fills. Avoid spring mattresses. According to Scientific American, there's a link between melanoma cancer and spring mattresses.
Which mattress is best for your new-born?

Newborns need special mattresses. Make sure the mattress is firm but comfortable. The mattress should be made of organic materials. Also, choose a mattress which is waterproof and breathable.

Can you reuse crib mattress?

Yes, you can reuse crib mattresses. With proper care, you can extend the lifespan of your mattress. You'll also find two-stage mattresses, which are ideal for infants and toddlers.
 

Why are crib mattresses so hard?

Crib mattresses are hard because babies need a firm surface to sleep on. A strong surface will support your baby's development and ensure correct development of his or her growing bones.

Is it OK if baby rolls onto side when sleeping?

When your baby starts rolling, you shouldn't swaddle them anymore. Swaddling limits your baby's ability to use his or her arms to change positions. This is why a rolling baby can end up in a random position, which restricts breathing and she or he is unable to change positions. As long as you ensure your baby's safety, it's okay if your baby rolls over onto the side.

Does a crib need two mattresses?

No, a crib only needs one mattress. The mattress should snugly fit into the crib. You shouldn't be able to place more than two fingers on each side of the mattress.

Is foam or coil crib mattress better for babies?

When it comes to deciding between coil and foam crib mattresses, personal preferences play a significant role. Foam mattresses have more comfort zones, they're lightweight, they're affordable, easy to clean, and breathable. On the other hand, Coil mattresses are durable and provide better support. Additionally, they have exceptional edge support, and are often waterproof. Both mattress versions present pros and cons. Consider your budget and your baby's needs when choosing a foam or coil mattress.
To get the most out of their ZZZ's, you must provide exceptional sleeping conditions. With the best organic crib mattress, you'll offer your baby the most relaxing, healthy, and safe sleeping environment possible. Follow our guidelines and choose the best organic baby crib mattress for your loved one.
I know how difficult it can be to find natural products that work, and are truly 'organic'. So I hope this list helps you find the perfect non-toxic crib mattress that is just right for your little one, while avoiding companies that use toxic chemicals and harsh materials.
Did you know that cribs and crib paints can contain toxins too? For example, a perfectly good looking co-sleeper crib can in fact turn out to be toxic. Want to learn more about non-toxic cribs and other organic, safe and chemical free sleep solutions for you baby? Then read here about non-toxic nursery essentials to find out more. If you want to know more about the safety of your baby and toxins sound in many baby products, I recommend you begin by reading this.