Like most other parents, you know that a nap is an essential part of your toddler's day. Children of this age still need around 14 hours of sleep in a 24-hour period. However, many toddlers spend time away from home, like when visiting their grandparents, on playdates, while they're at day-care, or, when the family goes on holiday. Small children will only fall asleep when they feel safe and comfortable. And this is when choosing the best toddler nap mat becomes an invaluable investment.
These mats are great for children between the ages of 2 and 5 and are a fantastic means to get a child to have that extra bit of shut-eye in during the day.
What Exactly is a Nap Mat?
A nap mat is an item that can be used for your toddler to sleep on during nap times, when he/she is away from home. Your child can use it to sleep on at day care, your baby sitter's home, or at family and friends. You can use it whether your toddler is visiting their homes, or staying overnight. Basically, a nap mat is the portable version of a toddler bed without a frame.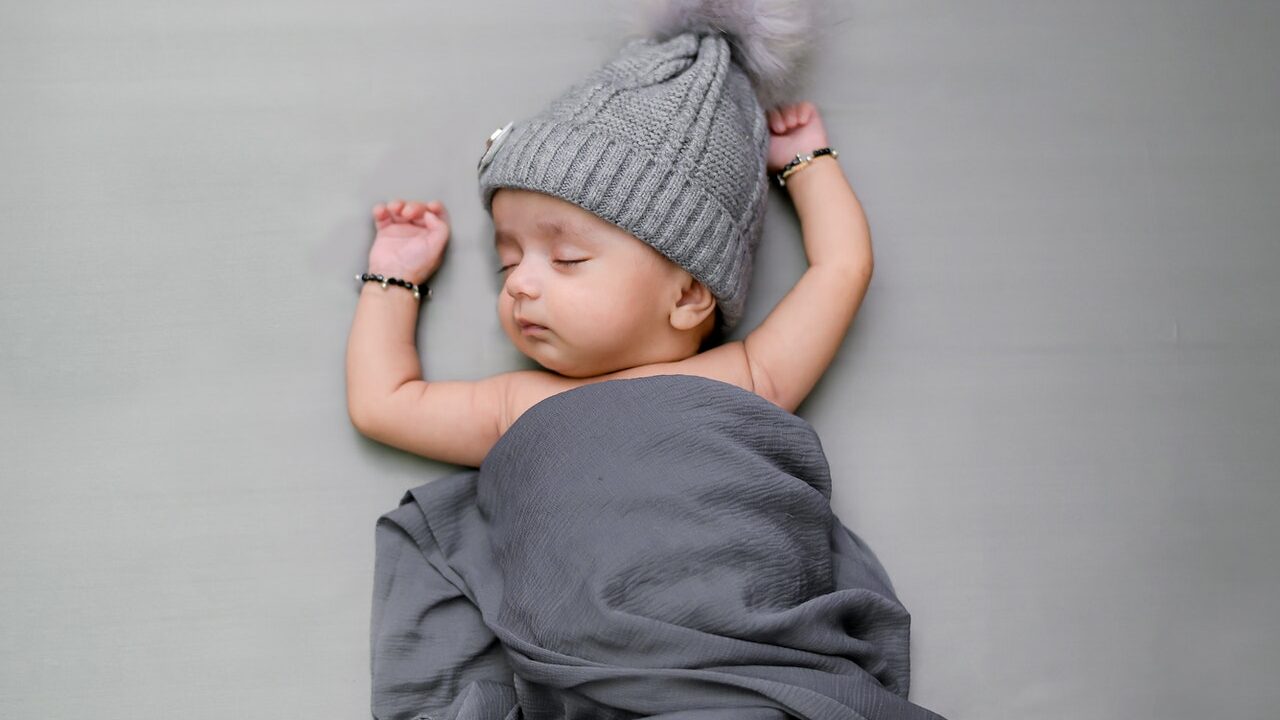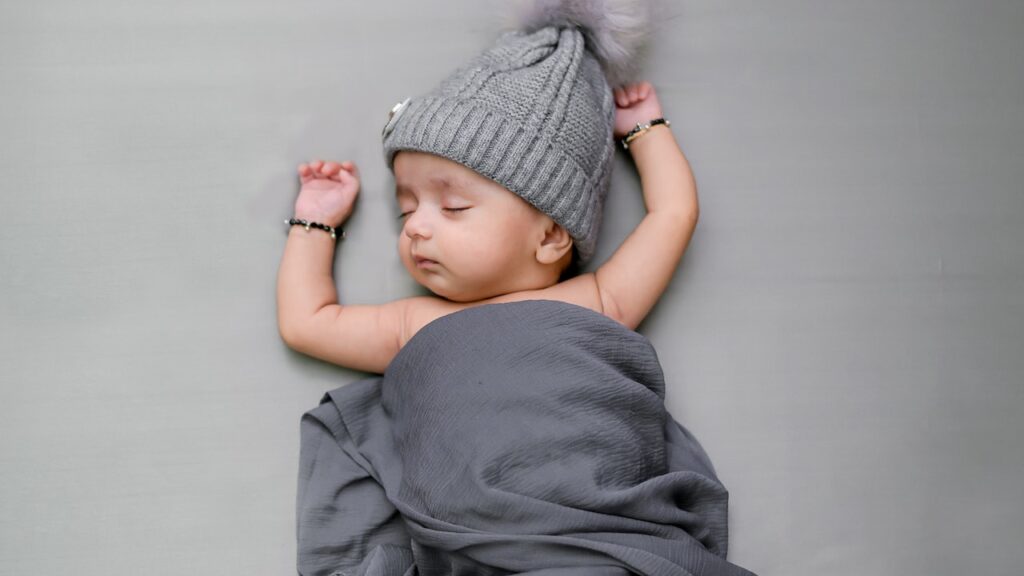 What are the Different Types of Toddler Nap Mats?
There are a few different types of mats available, to suit the needs and preferences of parents and toddlers alike. For instance:
Roll-up mats – extremely popular since they come with a carry handle and are also available with or without bedding.
Stackable mats – usually made of vinyl and easy to clean, these mats come in three or four sections, which makes them somewhat bulkier, and they don't always come with bedding. Stackable mats are not ideal for travel purposes.
Toddler nap cots – a nap cot normally has a hard frame, with a woven mid-section and legs, to keep it above the ground. Not quite portable, and usually don't come with bedding.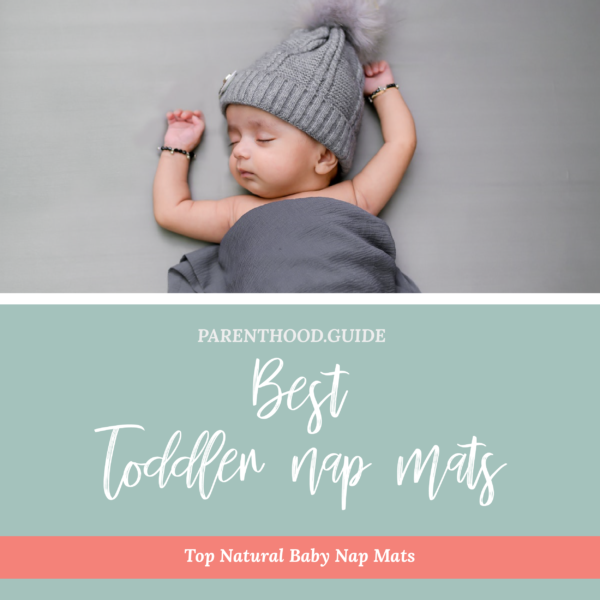 What are the Different Types of Toddler Nap Mats?
This is one of those daycare nap mats that will have your little one drifting off to a deep and happy sleep in no time. Made with an exceptionally soft mixture of cotton and polyester materials, it is no wonder that it earned the Mom's Choice Award for the best toddler nap mat. When it needs a wash, it's a simple matter of removing the pillow, giving it a wash on the gentle cycle, and hang out to dry.
There were mixed feelings about these daycare nap mats. Some users raved about it, stating that it is a perfect product and affordable for anyone. A couple of others, on the other hand felt that it was too expensive.
If you're looking for the best toddler nap mat for your child, then this one is the way to go. The JumpOff Jo nap mat is designed by parents. It is made from plush polyester and soft cotton, the sole purpose of which, is to be gentle on your baby's sensitive skin. Being completely portable, the mat is ideal for use anywhere.
According to some users, the JumpOff Jo is a beautiful, highly recommended, nice, and soft, easy-to-clean mat, that is well-worth the money. One user though, felt that the mat is a bit short.
---
Portable, washable, removeable, and hypoallergenic are the main features of this toddler sleeping mat. Made from ½-inch thick memory foam, it has a removeable pillow, and is perfect for kiddies from age 1 and older. This is a toddler sleeping mat that is ideal for all types of environments. This includes day care, preschool, kindergarten, travelling and anywhere else where a child needs to catch up on sleep.
Some users loved the product, saying that it is easy to keep clean, and completely portable. Others again, felt that it is not sufficiently durable, that it is short for tall toddlers.
---
This is one of the best daycare nap mats available as it is bacteria resistant, germ-free, and incredibly soft. So kiddies have an extremely comfortable sleep. It is easy to fold and store. And as a bonus, it comes with a personal name tag, so that your child can recognize his/her name and find the mat quickly.
Most users rave about the comfort it provides, the fact that it is soft, comfortable, and durable. To some parents, it is well worth the money spent, is easy to clean, nice and thick, and basically gets the thumbs up as being a great product.
---
This is a great preschool nap mat! Combined with a sleeping mat, blanket, and pillow, it comes with a carry handle that lets you roll, clip, and carry, in an instant! Made of 100% cotton, it is gentle on sensitive skins. It is also a non-toxic nap mat ideal for preschool or kindergarten kiddies. And it provides them with a safe and comfy sleep when they need to take a nap.
Amazing, incredible, awesome, and great quality are just a few of the many great comments from users about this preschool nap mat. Another said that they feel it's the best on the market, that it is extremely durable, and although a bit pricey, definitely worth every penny.
---
The KinderMat Daydreamer Rest Ma if the one, if you're looking for a non-toxic nap mat for your child. Made entirely in the USA, it is manufactured from the highest quality materials, and certified to meet the highest levels of regulation safety standards. It is durable, affordable, and easy to clean, and to many parents could very well be the best non-toxic mat on the market.
The fact that it contains no flame retardant, made it a winner for one parent. Others loved it because it is thick, big, comfortable, and extremely well-made. Some parents felt that it wasn't worth the price, and another stated that it didn't even last a year.
---
The Milliard Toddler Nap Mat Tri Folding Mattress with Washable Cover could quite possibly be the best nap mat available. Made from super soft bamboo, the cover is removeable and can be washed in a machine. Made with certified foam, the mattress is completely free of heavy metals, and provides a great, comfortable temporary sleep for kiddies in day-care or on holiday.
According to users, this nap mat is one of the most comfortable on the market, that is a good size, and fits the bill perfectly. They also love it that the mat is lightweight, sturdy, and extremely comfortable for their little ones. One user invested in a second mat.
---
Made with a lightweight, all steel frame, the Regalo My Cot Portable Travel Bed offers plenty of comfort for sleep overs and nap times at preschool, on vacations, and so forth. The cot has a large, canvas sleep area that includes a fitted sheet for extra comfort during sleep.
The main reason why people love this product, is that it requires no set up, and is ready for use in an instant! It was the perfect fit for the 2-year-old of one parent, and another felt it to be the best travel option ever. One parent felt that the center of the cot was a bit too high for her toddler to sleep on.
What to Look for in a Toddler Nap Mat
There are several important aspects to consider when you're planning to buy the best nap mat, including:
Thickness and padding – will it be comfortable if your child is using it to sleep on the floor? Or will extra padding and bedding be necessary?
Is it waterproof and easy to clean? – can it be easily cleaned if your toddler has an accident while sleeping?
Is it durable? – is the mat durable enough to last being used just about every day? Toddler mats take quite a beating, since they are folded and unfolded and slept on for a few hours, most days of the week.
What is the size of a nap mat?

The size of a mat depends largely on the company it was manufactured by. One thing to remember though, is that it depends on the size of the mat, just how cozy and comfortable your toddler will be. If the mat is too short, your toddlers head or feet will hang over the end.
Overall, though, mats are about 4 to 5 feet long and around 20 inches wide.

Is it important for my toddler to take naps?

Most children must have a nap during the day to make up the amount of sleep they need in a 24-hour period. Having sufficient sleep benefits their mental and physical development, it prevents them from becoming overtired, which not only affects their moods, but also makes it more difficult for them to nod off at night.

Do I need a baby sleeping bag?

Most baby stores give you the option of choosing a sleeping bag, or traditional bedding for your baby. Blankets and sheets are still a safe option, but there is a slight risk of your baby throwing the bed covers off during the night. This will not happen with a sleeping bag.

There is also the belief that using a sleeping bag can reduce the risk of SIDS/Sudden Infant Death Syndrome, since it prevents overheating. Although not much has been done to back up this claim, sleeping bags are becoming a favorite with many parents.

How do I get my child to use a nap mat?

Some toddlers find it hard to sleep on a mat after sleeping in their cots, playpens, and beds. Nap mats are designed to be more compact, lightweight, and portable than regular bedding. So they aren't as bulky and thick as a normal mattress. In general, small children prefer regularity, especially when it comes to sleep time, when they should feel safe and be comfortable.

Make the transition easier for your toddler, by giving him/her a familiar blanket, pillow, or stuffed toy to cuddle while they use the mat. It would be a good idea to let them first use the mat at home, before they must use it at day care, preschool, or when visiting family and friends.

Your toddler might also enjoy sleeping on the mat if you have let him/her make the decision about which mat to buy.

How do I know when my child is ready to stop napping?

Nap times are not going to be necessary forever, and normally get phased out when toddlers are attending preschool or day care. Your child might still enjoy a bit of quiet time while the other kids are napping, but here are a few signs that will show you that your toddler is done with napping during the day:

-He/she refuses to nap – a temper tantrum is normally an indication that a toddler needs a nap. However, if your toddler throws a tantrum at nap time, it could very well be his/her way of saying that nap times are over!
-Nap times are short – toddlers who have trouble falling asleep, or who don't sleep for long, more than likely don't need the extra sleep.
-The child wakes up sooner – if your toddler sleeps during the day and doesn't really need it, he/she could struggle to fall asleep at night or start waking up earlier than normal in the morning.
-Your child is about to start school – if your child is at a school-going age, then a normal night's sleep should be sufficient for school the following day.

Try letting your child go through the day without the daytime nap. If he/she stays happy throughout the day, then you can take it as an indication that they're ready to stop napping.
A daytime nap is essential for young children, to make sure that they get sufficient sleep over a 24-hour period. Sleep is vitally important for their mental and physical development that generally happens during early childhood. With the right nap mat, your toddler is bound to get the required quota of sleep everyday be it at home or in daycare. This will inevitably help and support your child's growth and development.