Baby walkers encourage your child to take their first steps. About the age, when you infant begins to hold the coffee table and tries to push herself up to stand, you might start considering a baby walker or push toy to help those tiny steps along.
Purchasing walkers from a well-reputed brand ensures you choose high-quality products that are toxin-free. Remember to choose an age-appropriate product to ensure that your child has a fun time learning how to walk.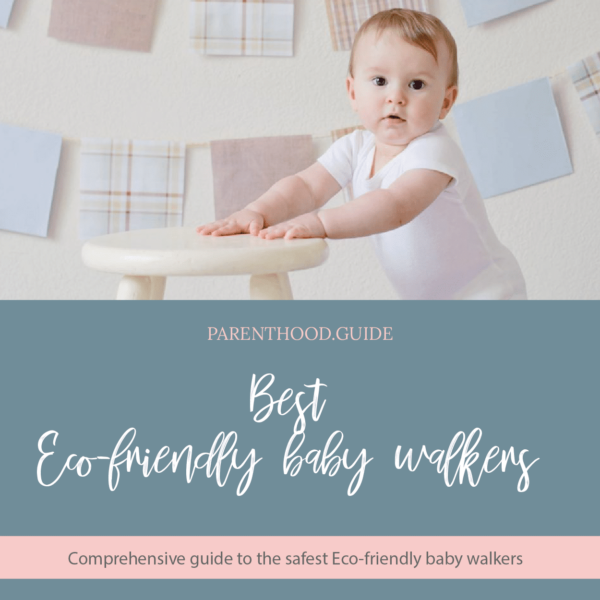 Top 12 Best Baby Walkers & Push Toys in 2021
Best baby Walker for Carpet:
This Joovy Spoon walker comes with a super-sized tray that can be removed and it easy to re-insert. Additionally, this best baby walker folds flat for easy storage and travel. Besides, it is a BPA, PVC, and phthalate free product. Since no toxic chemicals have been used in the manufacture of this product, you can be assured of your child's safety. Coupled with a sat pad for support, this baby walker ensures that your baby is as comfortable as possible.
Furthermore, the three height position adjustability and the over sized wheels make this the best baby walker for carpet. Adjusting the height, or folding it for storage is pretty easy but in case you are having trouble, you can refer to the instruction manual. You get to lower the walker to your desired height to ensure you have an easy time checking up on your child. This can either be a high chair, or a walker to encourage your child to make his or her first steps.
What I love about it:
BPA and phthalates free
Comes with a seat pad for support
Three height positions
Something to keep in mind:
Best Baby Push Walker for Hardwood Floors:
This Melissa and Doug Push Toy is among the best baby push walker for hardwood floors as it comes with wheels that do not interfere with the integrity of your floors. Your child can easily explore their surrounding without interference. Furthermore, this is an eco-friendly walker made from toxin-free wood.
This alligator push toy is an active walker that motivates your child to push it and move with it. Aside from the alligator, there are also fish wheels and spinning butterflies that make walking a fun experience for your child. The three chomping alligators open and close their mouths when the walker is pushed forward. Not to mention it is safe for children who are 12 months or older.
It is among the best wooden baby walker that comes at an affordable price. This wooden baby walker encourages movement and is assembled to precision. Moreover, this walker boosts your child's hand to eye coordination.
What I love about it:
Make walking a joyful affair
Eco-friendly walker made from toxin-free wood
Sturdy construction
Something to keep in mind:
This walker can be a little noisy sometimes
---
Not only is this baby walker one of the best baby walkers for short babies, but also among the best walkers for outside. You can let your little one explore the outdoors as you supervise them from your balcony or porch. Your child gets to cruise through every adventure with assistance and support from this sturdy baby walker. It is made from strong wood, and it ensures your child takes her first tiny little steps in a safe environment.
Furthermore, this wooden push toy is perfectly suited for a child just learning to walk by coasting. This is one of the best baby activity walkers as well. Not to forget the certified child-safe finishes that ensure your child is unaffected by toxic materials. This walker allows your little one to have fun and build strength with speed escapades. It is perfectly sized, making it the best baby walker for tall babies and short babies alike.
This is a durable product that gives you value for your money.
What I love about it:
Stable wooden walker
Non-poisonous finishes
Durable product that gives you value for your money
---
This imaginative, bright starts walker turns every room into a jungle, thanks to its jungle-themed design. The three height positions allow you to adjust to your baby's height. It is an ideal baby walker for 7 month old onwards as it encourages them to explore. It can be used both indoors as well as outdoors, and since it is collapsible, storage has been made easy.
Not to forget that this the best compact baby walker that has light and sound. This walker is easy to assemble, and it guarantees your child's comfort. It is the best sit in baby walker that keeps your baby entertained. This great little walker comes with a play station that can be detached for more play time.
What I love about it:
A non-poisonous walker that guarantees the comfort of your child
It is height adjustable
A safari-themed walker that comes with a removable toy
Something to keep in mind:
---
This wooden van walker is a fun way to introduce your child to walk. It is suitable for kids who are ten months and above. Moreover, the walker has a non-toxic paint coating. Hence you don't have to worry about your child's safety.
This adorable van is a safety first product that is made from suitable rubber wood. Additionally, the color is made from vegetable oil, making it an Eco-friendly baby walker. The innovative toy design ensures it is the best first steps baby walker. This high-quality baby product is a contribution towards zero waste goals.
What I love about it:
Innovative toy design
Eco-friendly product
Contribution towards zero waste goals
Something to keep in mind:
---
No products found.
This baby walkers safe come with steering wheels, as well as, a lockable jump feature, making it the best baby walker for 5 month old. When you put your child in this safe baby walker, you get to walk about and focus on your other responsibilities while keeping an eye on them.
This is a car-themed entertainment centre that comes with an activity table. There are sounds, lights, and mirrors that will keep your child busy. Besides, this is a 4-wheel swivel that ensures your child can use the walker safely. Not to forget that it is both stimulating and entertaining. The lockable jumper feature makes it the best baby walker 4 months. There is also the three-position height adjustment that ensures you get the most suitable position for the walker.
What I love about it:
Comes with an electronic play tray
Has a three height adjustment feature
Easily moves around
Something to keep in mind:
Cannot be used beyond a certain age
No products found.
---
Best Walker for Short Babies:
This colorful baby walker comes in a frustration free package. Aside from helping your kid learn how to walk, it is also suited for interactive learning. Additionally, it comes with a removable play panel that makes room for a toy tray. This early learning center comes with five piano keys that are good for your musical creativity.
This ideal baby walker for smaller babies encourages creativity and exploration. The wheels work well on hard floors, as well as, on carpets and it ensures that your kid develops motor skills. This product is meant for babies and toddlers alike. Your baby not only develops musical creativity but also have a fun crawl to walk transition. The adaptive tech used on this toy ensures that it is fun to maneuver. This is a sit-and-stand learning walker that costs the same as another fisher price walker with less features.
What I love about it:
Sit and stand learning walker
Comes with a pretend telephone handset
Encourages creativity
---
Best Walker for Tall Babies:
This walker for tall babies comes with a removable toy bar. Additionally, there is a large surround that allows you to feet your child while they sit on a modified high chair. Not to forget that this is a walker with multi-directional wheels. Your child can move back and forth, as well as to the sides.
Your baby can use this walker from six months up to 24 months. The sturdy wheels are suited for use on the hardwood floor. This product ensures your kid's safety as there are no toxic chemicals used in the manufacturing process. For great price, you get a baby walker that is a breeze to set up.
What I love about it:
The extra wide base ensures stability
Manufactured with your baby's comfort in mind
It folds flat for easy storage
Something to keep in mind:
---
Best Compact Baby Walker:
No products found.
This unique baby walker encourages your baby to develop an adventurous spirit. Additionally, it is structured to ensure that your baby is confident enough to make his or her first steps. With self-confidence and a baby safe product, your child is guaranteed to walk in no time.
Besides, the unique elliptical frame and the sturdy platform ensures this walker last you a long time. It comes with a nautical play station that is removable for floor play. When your baby works the steering wheel, it activates lights which keep them entertained. Aside from the wipe clean toy frame, the seat pad is machine washable.
What I love about it:
Machine washable seat pad
Nautical toy station
Unique elliptical frame
Something to keep in mind:
Wheels only go back and forth
No products found.
---
This Peek-A-Boo walker comes with a removable piano station and fun toys for your baby to play with. This is one of the best baby walkers for baby girls. The three easily adjustable heights ensure that you find a position that suits your baby. Besides having a machine washable seat pad, this Disney Baby Minnie Mouse baby walker comes with fabric care instructions for the seat pad.
The toy frame is easy to clean once you remove the seat pad. With the high seat back, your baby is guaranteed to be as comfortable as possible. This is an on the go fun walker that comes with fun toys including a roller drum and a Minnie bead chaser.
What I love about it:
High seat back for additional comfort
Three easily adjustable seat heights
Removable piano station
Something to keep in mind:
Cannot be used beyond a certain age
---
Best Activity Baby Walker:
No products found.
A push and pull toy ensures that your baby makes unforgettable first steps. Besides encouraging your kid to walk, this activity baby walker also boosts your child's creativity. The walker comes with multiple activity blocks that help your child explore their imagination. This can also help in nurturing your child's problem-solving skills.
The sturdy wood construction ensures that the walker does not easily break down. the nice quality activities are large sized to ensure your child has an easy time figuring out how to play with them.
What I love about it:
Nice quality building blocks
Rubber-trimmed setback wheels
Sturdy wooden craftsmanship
Something to keep in mind:
Cannot withstand rough playing conditions
No products found.
---
This sit-in baby walker has got a 2-in-1 design that allows your child to either walk behind it or scoots while seated. It comes with a machine washable seat pad and lots of toys for your baby to play with. Other than it's space-saving folding design, this sit-in baby walker also comes with an easy to clean frame.
The wheels are designed for easy movement, and the adjustable height feature ensures the walker can be purchased for a short or tall baby. You get to focus on your other responsibilities and let your child take a break from being in your arms.
What I love about it:
This walker has a 2-in-1 design
Adjustable height
Machine washable seat pad
Something to keep in mind:
Key Features While Considering Buying a Baby Walker
Material:
Always ensure that the walker you purchase for your child is not manufactured with toxic chemicals. Avoid phthalates, BPA and PVC.
Comfort:
Just as you need a backrest when you sit on a sofa, your child also needs a back pad for them to be comfortable. A generously cushioned seat pad guarantees your child's comfort.
Weight:
The baby's weight as well as, that of the walker should be considered when purchasing a walker. A walker that is too weak might not be able to hold your baby's weight. Additionally, the weight of a push and pull walker, for instance, determine whether or not it will topple over when your child uses it.
Compactness:
This has got to do with how spacious your home is. Working with a tight space requires a more compact walker.
Sturdiness:
To get value for your money, ensure you go for a walker with sturdy craftsmanship.
Activities:
This also relates to the age of your child ad it will determine the kind of activities they are capable of taking part in.
How to handle a Baby Walker Safely
The functionality of a baby walker greatly depends on how safe it is being used. Always bear in mind that you shouldn't under any circumstances, leave your baby unsupervised while he or she is on or with a baby walker. Aside from that, all you need is a high-quality walker that is age appropriate.
The Best Age for Baby Walkers
The best age for it begins with four months onward. Purchasing an age-appropriate walker ensures your child has a fun time using it.
How Long Should a Baby Use a Baby Walker?
Each child is different and how long each child can utilize one varies. They are available for kids up to three years. Buying age-appropriate baby product is the key to ensuring your child has a fun time using it.
The Difference Between Walkers, Jumpers, Swings and Bouncers
Jumpers are mainly for older babies who can balance and put weight on their feet. When your baby can hold his or her torso upright, you can introduce them to a jumper.
Bouncers and wings, on the other hand, are for younger babies. Swings mainly lull the baby to sleep while bouncers are chairs that vibrate and plays music to soothe the baby. Bouncers are easy to move around the house, and the reclined chair gives you a break for holding the baby.
Alternatives to Baby Walkers
In case you don't want to use walkers due to security concerns, there are alternatives you can go with. The most obvious one is letting your baby crawl and walk naturally. You can also use baby playpens that offer protected portability. This is an effective alternative since the baby gets to play and move while the playpen holds them.
Also, consider baby bouncers who keep your kid entertained. There are many types to choose from that are designed with the baby's safety in mind.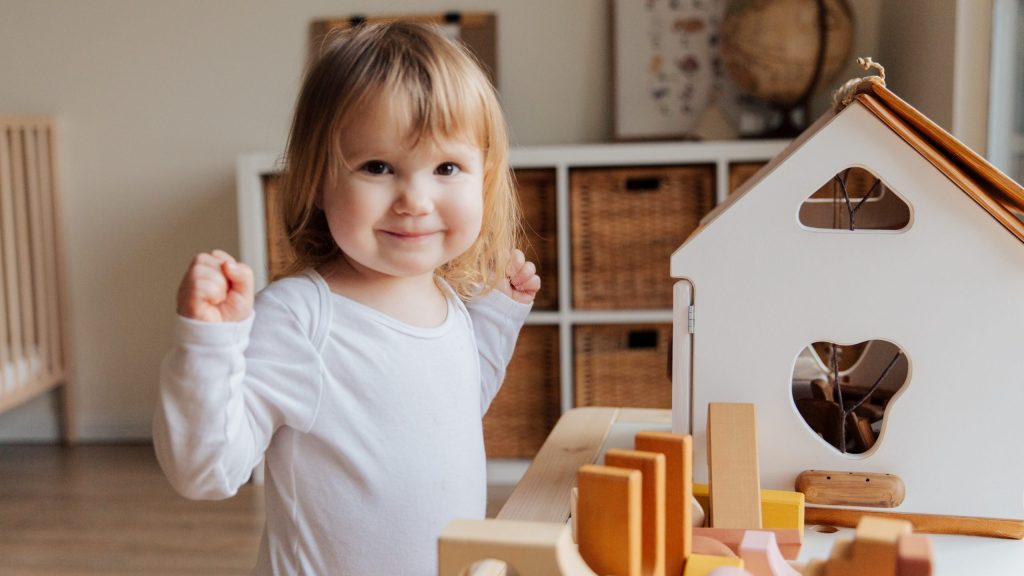 Which one will you choose? There are many baby walkers and rockers in the market, and the outline above helps you decide on the best baby walker you'll choose for your baby.
By choosing one from the shortlisted list above, you can be rest assured that you're contributing to a safe environmentally friendly option, as well as creating a great start for your little one. A baby activity table might also be a great addition to help your little one grow and explore.
An exceptional stroller to explore the world from and great baby walkers make your child's development and learning, especially those first steps really fun and memorable.