When planning to start a family, there are a million things that run through the minds of future parents. Deciding between cloth diapers and organic disposable ones is one. Finding the best breast pump for working moms is another. Top of the list is finding and selecting the best car seat stroller combo that's right for your baby.
My risk conscious brain went into overdrive when I discovered that about 80 per cent of baby gear in the United States contains fabrics and plastics that are saturated with flame retardants, formaldehyde, bisphenol A and other toxic chemicals. I started looking for a combination stroller and car seat baby travel system that would not leach harmful chemicals into my new baby's sensitive system.
I've seen more than one frustrated mother or father wearing a look of chagrin as they struggled to manipulate combination car seat and stroller equipment with a fussy baby or two in tow. Here are some of the best baby travel systems that are safe for your children's health and your own sanity.
Best Car Seat Stroller Combo 2021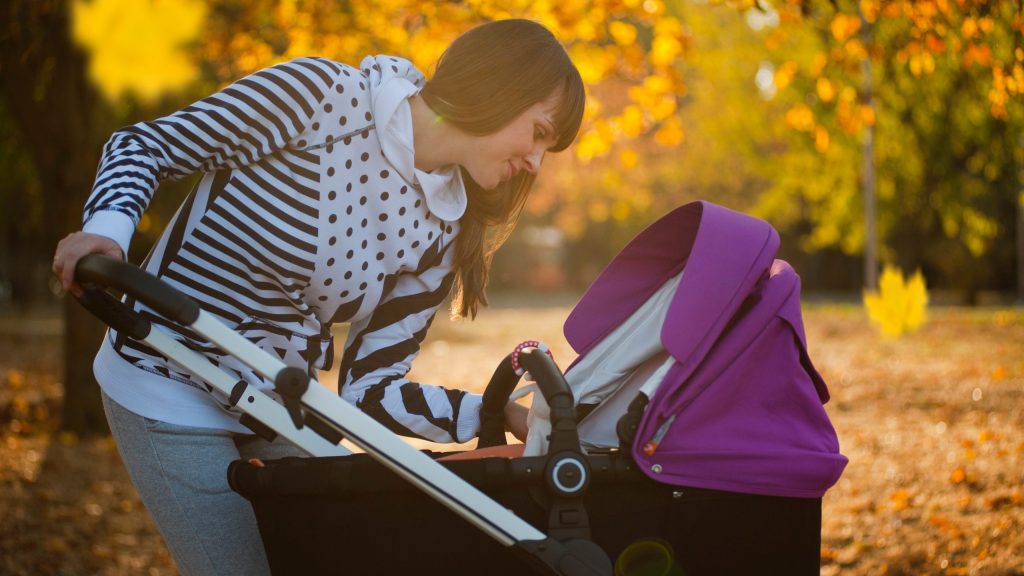 Best Baby Jogger Travel System:
Instinctively I know that I want baby fat to be on my baby and not on my post-pregnancy frame. That is why the best car seat stroller combo that allows me to jog (or at least walk fast) is immediately intriguing. The Graco Fast Action Jogger travel system is a best-seller among parents for good reasons.
What I love about it:
This jogger stroller car seat combo accommodates children who weigh up to 50 pounds, and I can attach a Graco infant car seat to it that is just right for infants who weigh between four and 35 pounds.
Some of the jogger's best features? One of the best travel systems with generous storage compartments, one-click folding design and wheels that provide an extra smooth ride on virtually any terrain. You can also purchase a cup holder for that Starbucks pumpkin spice latte to-go. One of the best car seat stroller combo.
Something to keep in mind:
Please note that the stroller's durable frame and added features make it a little heavier to carry than most standard strollers.
Another market leader for baby travel systems is the Britax B-Safe and B-Agile car seat and stroller combination. This Britax infant car seat and stroller combo is not a jogger, but it has a three-wheel design that enhances its maneuverability.
What I love about it:
One of the best travel systems, B-Safe and B-Agile travel system's comparatively lighter weight, excellent safety test results and easy car seat installation are its best features.
Something to keep in mind:
The narrowness of the car seat is one drawback for growing infants.
---
Best 4-Wheeler Travel System:
What I love about it:
The Chicco Cortina combination stroller and car seat is a plush, four-wheel travel system that has convertible seats and delivers a smooth and convenient ride.
The generous storage basket, height adjustable handle bar and multi-position convertible seats are the features that I particularly like about this stroller and car seat set. This is one of the best car seat stroller combos.
Something to keep in mind:
Additional features of the travel system include energy absorbing foam that shields baby from jarring movement and machine-washable fabrics.
According to consumer advocacy reports, Chicco uses safer versions of flame retardants such as those that are phosphate-based in its strollers and car seats.
---
Apart from the above mentioned systems, I must mention the runner-ups. These are almost equally matched as the products I shortlisted. Mainly the Maxi-Cosi travel system, Uppababy as well as Peg Perego booklet travel system. I hope the simple list above of the top picks in each genre clears some of the obfuscation around the numerous choices out there, and helps you make that final decision on which is the best baby strollers with car seat for your child.
There are numerous baby travel systems on the market today. My decision to use baby items that contain the least amount of toxins helps to narrow down my choices. Purchasing one of the best car seat stroller combo 2021 that's free of harmful flame retardants is just a first step in the right direction for raising a healthy child. Please however, check the weight limits of each product as they vary from one product to another.
While on my family planning journey, I found that locating non-toxic baby furnishings and personal care items was just a few clicks away. Hope you find this guide informative and helps you make the right choice for your family.