The toddler years are some of the most formative when it comes to cognitive and emotional development. Choosing activities, toys, and the best learning activities for toddlers at home that appeal to a child's natural curiosity and urge to learn by playing is important. The best learning tools encourage playing while also teaching them essential skills. So too, however, is making sure that the products you use are developmentally appropriate and well-built.
It can be a challenge to navigate the wide market of toddler toys to find just the right ones. Tools that will foster in your child the ideal combination of intellectual, physical, social-emotional, and language development. In general, look for products that can grow with your child. Especially tools that encourage creativity and problem-solving, and that offer opportunities for open-ended play.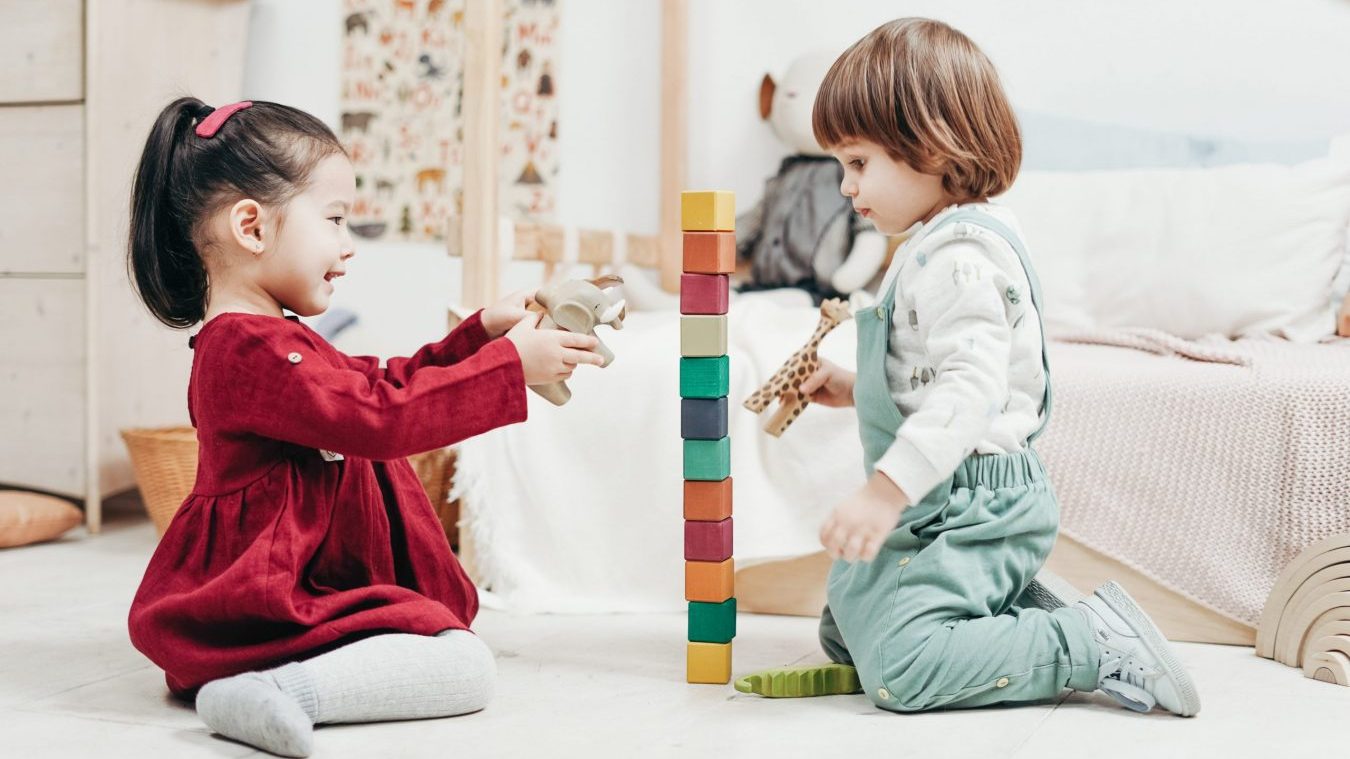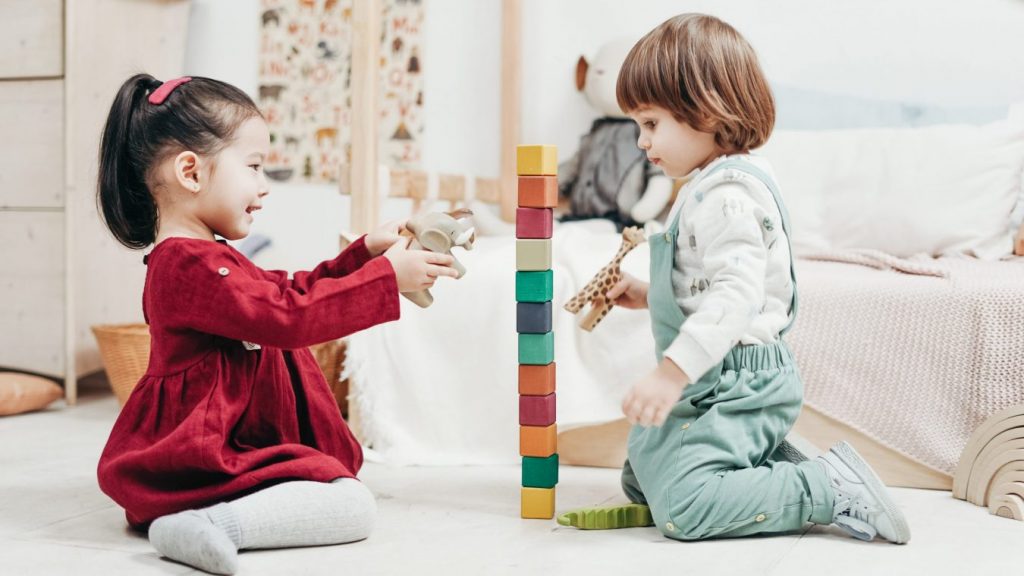 Top 4 Fun Learning Activities for Toddlers at Home in 2021
These translucent colored magnet tiles come in a variety of shapes and other sets add pieces shaped like arches, cards, doors, frames, and more. These encourage children's creativity and building skills. The magnets inside each piece make it possible to assemble structures in three-dimensions. This helps children develop fine motor skills, math concepts, and geometric and spatial sense. Because they are translucent, they can be used on a light table, window, or other illuminated surface for added sensory effect.
Since 1997, Magna-Tiles have been some of the most popular of toddler building sets. Their sturdy, toxin-free construction, welded rivet-joints, smooth edges, and internal lattice-structure makes them durable and long-lasting. And all Magna-Tiles are compatible with Magna-Tiles from other sets. So it is easy to expand your child's building options as they grow.
What I love about it:
Ages 3 and older.
4 large squares, 14 small squares, 16 triangles.
Base measurement of each shape: 3″.
100% Non-Toxic, Food-grade ABS Plastic
BPA Free and Phthalate Free
This multi-use art station is designed with three separate work stations to allow for more than one child to use it at a single time. The art station has a hinged whiteboard desktop and a double-sided easel. Additionally, it has a chalkboard and magnetized whiteboard surface with clips for holding paper for painting.
The station is filled with open and enclosed storage spaces. This includes a removable caddy, molded cubbies, and pull-out bins. Moreover, the connected bench allows the artist to sit comfortably while they create. Made of thick, smooth plastic, the station is sturdy and easy to clean up. Additionally, this learning activities for toddlers is designed specifically for use by more than one child. So it is an ideal tool for teaching art and creative expression but also collaboration, sharing, and cooperation.
What I love about it:
Ages 3-6.
28 pounds.
26.5″ x 39.5″ x 45″.
Art supplies, aprons, paper, etc. not included.
Drill needed for best assembly.
Non-toxic and safe: No BPA, No Pthalates and zero VOC.
---
The perfect first building block set for toddlers. This non-toxic block set comes with 36 soft chunky, colorful building blocks that children can use to construct any structures they can think of. The blocks come in a variety of sizes and shapes, including special shapes.
Like most building blocks, they are an ideal learning activity for toddlers for open-ended play and stimulating both creativity and problem-solving. Additionally, the large size of the plastic blocks are perfect for younger children's small hands. The reusable storage bag makes cleaning up fun and easy. It also provides an opportunity to teach your child also about responsibly caring for their belongings.
What I love about it:
Ages 3 months and up.
2.02 pounds.
Box Measures 5.71 x 5.71 x 6.42 inches.
Their patented soft plastic with rounded edges, made with food-grade materials that are non-toxic and BPA-free.
---
Playing with dolls has been shown to nurture in children empathy and kindness, as well as a sense of responsibility and self-confidence. Moreover, this soft-bodied doll is by one of the most celebrated educational toy companies. This learning activity for toddlers helps children achieve these important social-emotional milestones. Additionally, at 12 inches in length and a pound in weight, it is just the right size to be cradled in a toddler's arm.
What's more, this fun learning activity for toddlers at home is constructed of resilient materials to last for years. Lastly, its eyes open and close and it can suck on its thumb or pacifier. This adds to the life-like effect. Moreover, children can dress up the doll with the removable clothing and cap.
Other Melissa & Doug products, such as the baby food and bottle set and Feeding and Changing Accessories set can be used to build on the nurturing experience. Lastly, the plastic hair, face, legs, and arms are easy to clean.
What I love about it:
Ages 18 months-5 years.
1.19 pounds.
12.5″x7.2″x5″.
---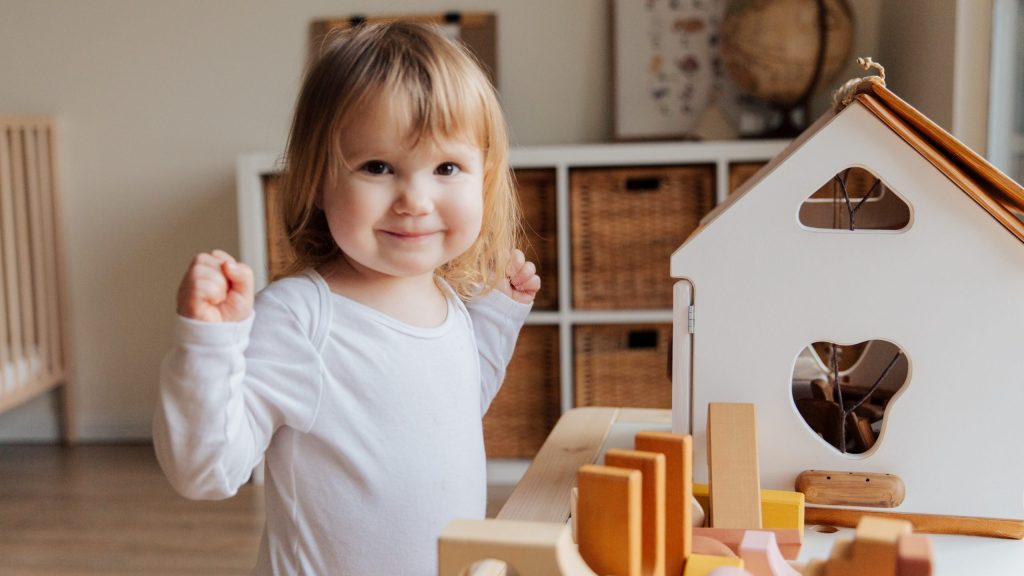 The American Academy of Pediatrics, the National Association for the Education of Young Children, and other organizations and professional groups dedicated to teaching and caring for children have long promoted the essential role of creative, stimulating, age-appropriate play and learning tools for toddlers and their healthy development.
Having the best possible tools to help your child grow intellectually, socially, physically, and emotionally is essential to make that kind of play possible. Moreover, when you consider learning activities for toddlers at home, choose a safe, fun, well-designed and effective option. Also familiarize yourself with all of the pros and cons of the toy before you buy. Don't forget to check out the best baby exersaucers next.
Read on to find out the best dad gear and read here to find out more about the best learning tablet for toddlers.