Being a new mom can be tough at times, but it's also an amazing phase of life, and worthy of celebration. The best gifts for new moms show that although you might never fully comprehend what she goes through, at least you understand the best presents that make her life a bit easier.
In this pairing, you will find a great selection of sentimental products to assist a new mom in navigating through the sleepless schedules, and immortalize the most memorable moments with their babies.
The following picks will help her feel appreciated and allow her to unwind in this chaotic new routine.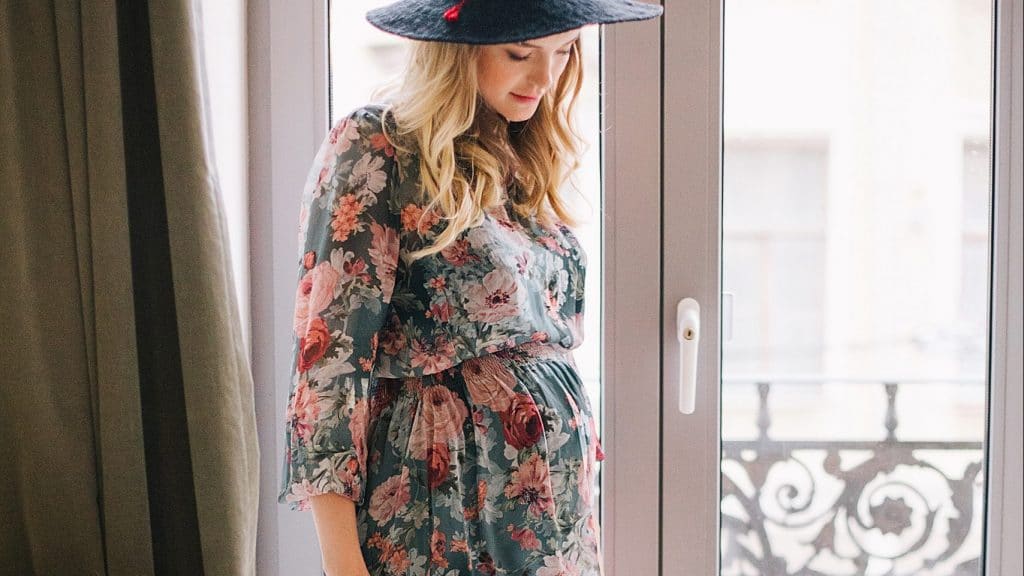 Top 12 Best Gifts for New Moms in 2021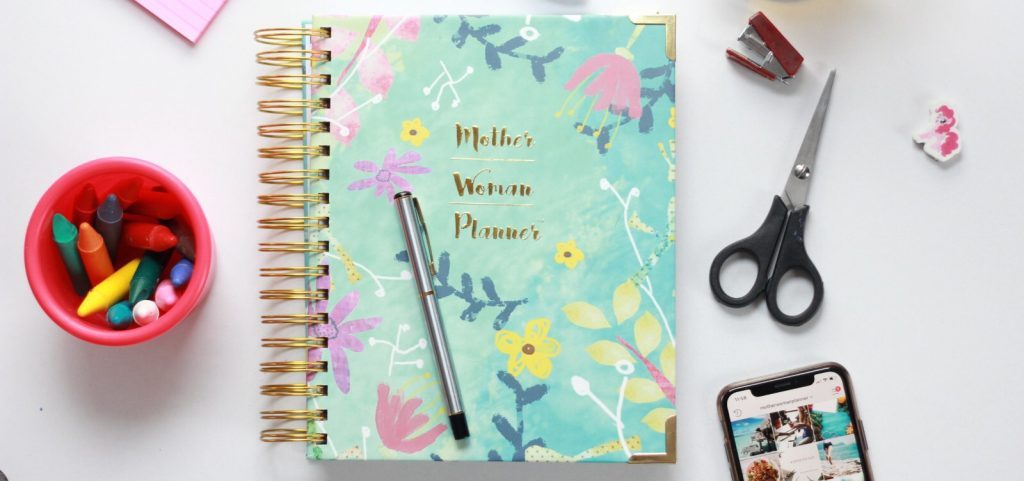 All moms want to feel more confident and less stressed; buying a new mom a journal will help her improve her baby's sleep and everything in between. The Mother.Woman.Planner® and organizer will help any mother sort her life and create balance with the headings and prompts that lead her on a journey of self-awareness, honesty, and self-belief. She will never have to feel overwhelmed, inside the pages are inspirations meant to help her stay motivated, plan, and even surpass her goals.
It offers hour by hour scheduling and time blocking for easy week planning and appointments. There are also some adorable stickers to help her customize her planner. This is our choice of the Best Gift for New Moms this year.
What I love about it:
It offers every mother's requirement in one space, from finances, personal goals, and dateless calendars to checklists.
The planner is beautiful, sturdy, and well-made.
Has enough room to write a to-do list and schedules.
It has monthly tabs and a monthly affirming quote.
Something to keep in mind:
It's a bit large for smaller purses.
Additional Specs:
It offers pages for small amounts of journaling.
Housekeeping checklists.
Thoughts and thanks sections to foster personal development.

No products found.
It's a personalized and customized Christmas or Mothers' day gift from kids of all ages that will probably make her shed tears in a significant way. It's a secret weapon of love that reminds a mom of what's important, most of the fills in includes things a kid enjoy doing together with their mom.
The book comes with blank fill-in lines to help you describe what makes your mom the best. You can make it as hilarious, heartfelt, or honest as you like, use your imaginations and go deep with your answers.
What I love about it:
It's tiny, thus easy to carry in your bag.
It makes an excellent present to cheer someone up.
The books are always good quality.
Something to keep in mind:
You need to check the dimensions it might be much smaller than expected.
It is quite repetitive.
Additional Specs:
Hardcover with removable plastic jackets.
Amazing colors.
No products found.
---
Ideal gift to a lady who loves to host. A new mom will often receive visitors or hold dinner parties with family and friends, and this serving platter is designed with that in mind. It makes a perfect serving board for all types of visitors, made with quality bamboo material with a non-polar surface that doesn't stain or absorb odors.
It comes with a convenient edge kit to facilitate a better presentation of crackers and bread. The package contains slide-out drawers with serving, spreading, and slicing knives sets, non-slippery pads, and a cheeseboard. It also has ceramic bowls to serve sauces, nuts, or condiments.
What I love about it:
Splendid with premium craftsmanship.
All-natural and Eco-friendly.
Better food presentation.
Versatile to enjoy outdoors.
It's pretty spacious.
Something to keep in mind:
Additional Specs:
Easy to grip handles.
High durability
---
We can't deny that scents affect breathing and can help a new mom get through a tough day. The essential oil diffuser bracelet brings out a charming outlook and gives mom peace of mind as it relieves her from pressure.
The band has leather, which makes it more durable and gorgeous, to help any mom stand out from a crowd. It comes with eight pieces of different colored and washable cotton refill pads, making it easier to match her clothes for different occasions.
What I love about it:
Pairs perfectly with various essential oils.
The scent lasts all day, depending on the amount of oil on the sponge.
Unique quality and classy.
Something to keep in mind:
Holes are not perforated enough for smaller wrists.
It can develop allergic reactions for sensitive skin.
Additional Specs:
Easy to use and clean.
It is made from top premium grade stainless steel.
Suitable for all ages.
---
You can dress your baby girl in a tutu dress, rompers, with bow headband leg warmer set to surprise her mom on mother's day. The material is perfect, a blend of cotton and tulle to make the dress comfy soft and harmless to your baby's skin.
A happy mother's day print rompers will make a pretty baby more charming and are suitable for showing out loves on this special day. The short-sleeved rompers make the baby feel comfortable even in the hot summer, and the buckle design is convenient while changing diapers.
What I love about it:
Beautiful colors.
It comes with a complete set of outfits.
Something to keep in mind:
You need to be accurate with the baby's size; a smaller item may not meet your expectations.
---
Celebrate motherhood on this special day and make it a perfect occasion by getting your loved one a matching mother's day set for mommies and their babies. The package contains a combination of cool mom t-shirts and rompers for her bundle of joy, designed for days' worth celebrations.
They are of high-quality cotton, suitable for the baby's delicate skin, thus are perfect gifts for first-time parents. The outfit is comfortable to wear with a stylish, simple, and timeless design and comes in various sizes and dimensions. You can choose from a large variety of colors designed to offer maximum comfort and style.
What I love about it:
They can be personalized to your liking.
Look quite classy
Create good opportunities for photo shoots.
Something to keep in mind:
Low-quality print.
The baby suit may be bigger at the time of purchase.
Additional Specs:
It blends perfectly with various outfits.
Lightweight, thus perfect for summer.
---
For a new mom, sometimes they need to write a short memory when the moods strike in. Get her a blank journal to write down the ups and downs of motherhood, document precious moments, and get real about tough times. For some mothers, this may be one of the best mothers' day gifts for these new moms.
They can also write letters to their baby to tell him of the things they want him to know, dreams, thoughts, and future hopes, which can turn out to be lovely gifts when the kid is old enough to appreciate. With this journal, a mom can record their babies' quotes, whether funny, poignant or just surprising, when they said it and their age.
What I love about it:
Soft matte cover for a luxurious feel.
Perfect size to carry around.
Quality writing papers.
Something to keep in mind:
Additional Specs:
Cute unique design.
It has one hundred and fifty pages of journal paper.
Blank lined.
---
The Blovin sterling silver mother and child necklace, resembling a mother's embrace, will serve as an indication of a strong bond between a mother and her child. A mom thinks about her child every time, and this will work as a subtle reminder of their unique relationship.
It comes in a beautiful package with a polishing cloth and is perfect for any event since it adds a sense of elegance and style in any outfit. The chain is of good quality and free from allergens making it suitable for any skin type. The extra decorations of diamond accent stone will make a mother stand out and feel classy.
What I love about it:
It is light in weight.
Made from safe and non-corrosive material.
Something to keep in mind:
The chain doesn't look as great as the pendant.
Additional Specs:
It's lead and nickel free.
It has an added decoration of diamond accent stone.
---
Gifting a new mom with an Efytal sterling baby feet necklace will help to regularly remind her of her baby and the bond they share. The packaging offers maximum protection to ensure that the jewelry arrives in perfect conditions without tangling. Additionally, she will appreciate the note card that comes along with the gift to make her feel special. The attention to detail is superb, and the package includes care items and instructions for care.
The jewelry is lightweight to avoid overwhelming a new mom and has an adjustable length to suit her needs. It's made using sterling silver, which has exceptional quality, high durability, and is non-irritable to take care of the skin. The sentimental piece can be worn any day and blends with multiple outfits.
What I love about it:
Adjustable length.
Made from high-quality and non-toxic material.
It's pretty and fits any occasion.
Something to keep in mind:
The pendant is small in size.
---
A personalized necklace with a child's name and engraved solid baby feet will make a memorable gift for any new mom. It adds a personal touch and makes the recipient feel appreciated on such a special day. The package comes with a beautiful gift box and a hand-tied bow on it, which will make any mom feel valued.
You can choose from several options for the pendant from a ball chain, box, or silver cable. Additionally, the gift can last long enough since it's made from the most excellent quality material. The charm is lightweight to allow the mom to handle her baby with ease.
What I love about it:
It brings out an elegant look.
Perfect chain length.
Quality material free from irritants.
Something to keep in mind:
The chain is a little bit delicate.
Unclear footprints in some cases.
Sharp charm edges.
Additional Specs:
A premium gift box.
Birthstone.
---
Every mom treasures an appreciation gift and getting her a personalized Joycuff bracelet on mother's day can be the best idea. Buy one with engraved inspiration, funny or secret quotes to support and encourage her. The gift focuses on promoting an optimistic, positive, and inspiring lifestyle.
It's classy with a shining surface, and the sleek edges help to avoid scratching her wrist. It is made from surgical grade stainless steel material, making it more robust, classy looking, and durable. The bracelet also has adjustable and flexible cuffs to fit most wrist sizes.
What I love about it:
Harmless to the skin.
Made of high-quality material.
Convenient for travel due to its lightweight.
High Durability.
Something to keep in mind:
The engraved message is only on the inside.
Additional Specs:
It comes with a cute gift box
The silver cuffs will never corrode, tarnish, or stain.
---
The beautifully designed journal is one of the best gifts for new moms to record the most significant personal sentiments and motherhood memories. It comes with prompts, heading, journaling pages, photo spaces, fabulous quotes, and illustrations, making it easy for a mom to tell her story. It will also help her capture rare glimpses on family history later in the years to come. It's better than writing your life story; she just has to fill the answers, attach photos, and have fun.
Every mother will need a copy of "To my daughter, a story of you guided by keepsake journal" which might mean much during her wedding or when having the first baby. it is clearly one of the best mothers' day gifts for new moms.
What I love about it:
Cheery illustrations.
Simple and beautiful design.
It offers plenty of room for detailed stories.
Something to keep in mind:
Have a few unclear quotes.
Additional Specs:
Padded hardcover.
128 pages.
Mother's day is the perfect time to show love to special moms, and the above best gifts for new moms are ideal. Whether you are a partner, grandparent, sibling, daughter, son, friend or colleague, you're bound to find something from custom jewelry, clothes to beautiful journals that will bring out laughs, smiles, or even happy tears.
However, make sure you choose non-toxic products for a new mom to avoid exposing the baby to harmful chemicals. Ensure that all products are lead-free, flame retardants, free from toxic dyes, BPA free, and made from organic cotton to reduce susceptibility to diseases and disorders. You can do that by choosing one from the above shortlist. Hope this list helps you find just what you're looking for this Mothers' Day.
To fin out more gifting options, and non toxic pregnancy options, make sure you check out our baby shower checklist and other pregnancy and post-pregnancy products.