Breast-fed babies enjoy naturally warmed milk at the perfect temperature for easy digestion. When it comes to feeding your baby with formula or pumped breastmilk, getting the milk to the ideal temperature quickly takes all the stress out of mealtimes. Traditionally, a bottle was heated by placing it in a jug of hot water but today, automatic warmers remove all of the guesswork out of the process. Milk is warmed within minutes using carefully designed gadgets that are very affordable to buy.
With a choice of bottle warmers that heat using steam, circulating water or a reservoir of water, there are different options to consider. The best bottle warmer fits all brands of baby bottles along with food jars and milk bags. And for parents on the go, look out for travel models that can be taken anywhere.
Do You Need a Bottle Warmer?
Honestly, you don't actually need a bottle warmer. Milk can be heated in a container of hot water the good old-fashioned way. But the best bottle warmer will make busy lives much easier by heating the bottle to the perfect temperature in 4 to 5 minutes with indicators clearly showing you it's ready to use.
What you need to know about bottle warmers
A bottle warmer for breastmilk or for formula gently heats the milk to the ideal temperature. They are simple to use and allow you to carry on caring for your little one while the milk goes from chilled to warm. Bottle warmers are there to make life a little easier for busy moms and dads with added features such as thawing settings, baby food settings and LED displays. A warmer is designed to make sure milk doesn't overheat and destroy the valuable nutrients and enzymes present. The best bottle warmer heats the milk evenly without creating hotspots or cold patches in the liquid.
What To Look For In A Bottle Warmer For Warming Breast Milk
It's essential that breastmilk doesn't get overheated, so the warmer should be designed to provide a gentle heat. Some warmers have a range of settings making them flexible for formula or breastmilk feeds. It's handy if there is a thaw setting too for frozen milk, and one that takes pumped-milk bags makes life easier as well. So the machine serves you for longer, look for a warmer that also heats baby food in jars.
An indicator that lets you know how long is left to go is useful, especially if you have a hungry baby waiting. Some warmers will also keep the milk warm in a bottle for up to an hour so you can prepare baby's feed in advance. Don't forget to search for a warmer that looks good in your home as well. There are a variety of baby warmers available and each looks slightly different so go for one that suits your style.
Guidelines For Warming Breast Milk
Breast milk can be given to your baby at room temperature but it must not stay out of the fridge for more than 2 hours so you have to time things right. Using a bottle warmer for breastmilk gently heats it up from chilled in a matter of minutes so this is more convenient. Keep the bottle or milk bag sealed as it's heated to keep the contents hygienic. Diligently follow the instructions on your warmer for safety.
Before offering the bottle to your infant, shake the bottle to make sure there are no hot spots of milk inside. Next, test the temperature by sprinkling a few drop of milk on the sensitive underside of your wrist. If you're using the best bottle warmer available, the milk should always be the right temperature but it's always safer to do a quick double check.
Warming Breast Milk On The Go
If you are frequently out and about, you'll want to warm your baby's milk on the go. Travel bottle warmers are available – they are portable and small enough to pop into a diaper bag. There's a choice of battery-powered models and thermos models out there so think about what would suit you best.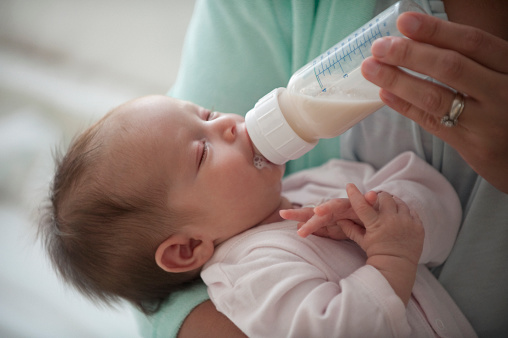 The Best Baby Bottle Warmer in 2021
Holding most brands of bottle, wide or narrow, this warmer has a compact shape. A basket that fits small jars comes with the warmer so baby food can be heated too and it can also be used to sterilize 2 pacifiers at the same time. The water holder is at the front where it is easy to see and it can be pre-filled so it's ready for use later.
What I love about it:
Affordable price
Only 9 inches tall
Simple to use
Something to keep in mind:
Inside needs regular, fiddly cleaning
Best Bottle Warmer for Multiples:
This warmer doesn't need the water topped every use making it easier for parents of multiples. Take one bottle out and pop the next bottle straight in. The controls are easy to use and when you find the perfect timing for you, it can be saved for a one-click start. A basket lowers and raises bottles and containers of all sizes so it's versatile.
What I love about it:
Very simple to use
Uses steam to warm bottles
Auto shut off after 10 minutes
Something to keep in mind:
---
When you're on the go, the Tommy Tippee travel model can travel with you as it needs no electricity. Essentially this is a thermos that fits inside a container that holds baby bottles. Pour hot water from the thermos into the container and safely place the bottle of breast milk or formula inside. Non-breakable and compact, it's a practical solution when traveling with a baby.
What I love about it:
Fits into a diaper bag
Secure, no-leak lid
Perfect size for bottles
Something to keep in mind:
Takes longer to warm milk
---
An ideal bottle warmer for breastmilk, it can be used to thaw frozen supplies as well as warm it through. It's very easy to use, simply twist the dial and release. This is the best warmer for night feeds because it doesn't need re-filling with water every use. The water is stored in a reservoir underneath and flows around the bottle when switched on. A circulating motion ensures the heat is evenly distributed.
What I love about it:
Meets CDC and USDA guidelines
Simple to use
Thaws breastmilk in bags
Something to keep in mind:
High price
Some reports of breaking down
---
With 5 functions, this warmer is very useful. It warms milk with a quick and regular setting, and it can sterilize too. It a great bottle warmer for breastmilk bags and it can thaw as well as heat. An illuminated screen means it's easy to see at night. A downside is that settings need explanation so it's not immediately obvious what the controls all mean.
What I love about it:
Sturdy build
Large countdown display
Something to keep in mind:
Larger size than some
Needs regular descaling
---
Best Compact Bottle Warmer:
As well as being small and neat, the Avent Fast Bottle and Food Warmer has a couple of other handy features. It heats the milk by circulating water around the bottle to ensure an even warmth and there are 6 different settings so you can get the perfect temperature for your baby. And once the milk is heated, you can leave it in the warmer to keep its temperature for up to an hour before it shuts off.
What I love about it:
Heats in 3 minutes
Light indicator
Warms milk evenly
---
Best Smart Bottle warmer:
Featuring 2 different setting, one for formula and one for breast milk, The Baby Brezza gives you options. The added bonus is a free app that connects the warmer to your phone. You can see how long is left before the milk reaches the required temperature without popping back to the warmer to check. When using the quickest setting, bottles must be removed from the warmer promptly otherwise the milk can overheat.
What I love about it:
4 minute heat-up time
Heats up food too
Simple app for phone
Something to keep in mind:
Quick heat setting can too warm
---
This comes with a small basket for lowering different sizes of bottles, food jars and milk bags into the warmer. It's simple to use and is very quick to warm milk – small bottles take just 2 minutes. It heats using steam which is also good for sterilising too.
What I love about it:
Low priced bottle warmer
Large indicator light
Something to keep in mind:
Needs distilled water
Basket is tricky to clean
---
This warmer is very stylish and modern looking. It is simple to use and heats up milk speedily at the touch of a button. As it is small in size, it's easy to carry around the home or pop in a diaper bag to take on a play date. It uses steam to warm the milk so very little water is required. Some users say making sure the water level is correct can be tricky.
What I love about it:
Modern design
Uses steam to heat
Matches bottles in the range
Something to keep in mind:
Needs regular descaling
Not all bottle shapes fit well
---
Safest Baby Bottle Warmer:
This cordless machine uses a slow heat method so it's an idea bottle warmer for breastmilk. It helps preserve the nutrients by taking 5 to 10 mins to get to temperature. Powered by batteries and neatly designed it can fit in a large pocket to be carried anywhere.
What I love about it:
Leak free lid
Take it everywhere
Safer than electric models
Something to keep in mind:
Do I Need a Bottle Warmer for My Baby?

Bottle warmers are a much safer way to warm milk and they are simple to use. They take the guesswork out of gauging the temperature.

How Do I Use a Bottle Warmer?

Using a bottle warmer is straightforward. Add water to the reservoir and simply place a bottle of formula or breast milk into the warmer and switch it on.

Are bottle warmers safe for breast milk?

It's safe to use a bottle warmer for breastmilk as they stop the milk being overheated which would destroy the nutrients.

Do bottle warmers kill nutrients in breastmilk?

Warmers only gently heat the milk – higher temperatures kill the nutrients so avoid overheating.

Do babies still get antibodies from pumped milk?

The precious antibodies found in breastmilk do not disappear when milk is pumped. Some nutrients may diminish when frozen, but even frozen breast milk has more antibodies than formula.

Can you warm formula or breast milk in a microwave?

It's never advisable to warm baby milk in a microwave because it can be inconsistent in temperature with patches of milk getting extremely hot.

Why should you not microwave breast milk?

Microwaving breast milk is not advised because areas of the milk can easily overheat. Not only could this scald a baby's mouth, but excessive heat kills nutrients in the milk.

Is warm breast milk easier to digest?

You can give your baby cold breast milk, but warmer milk is gentler on the stomach and some babies will simply not drink it cold.

What's the best bottle warmer for formula?

All bottle warmers heat formula, the one that is best for you will depend on your preferences. Check out our reviews of the different bottle warmers on the market.

Can you warm breast milk from frozen?

Frozen breast milk should be slowly warmed with a thawing stage. Some bottle warmers for breastmilk have a thaw setting, which is then followed by a warming setting.

Can babies drink cold breast milk?

Babies can drink cold breast milk but it is gentler on their stomach if they drink it warm or a room temperature.

At what age should I stop warming up my baby's milk?

There is not set age for stopping warming baby's milk. Make the transition at a time to suit you.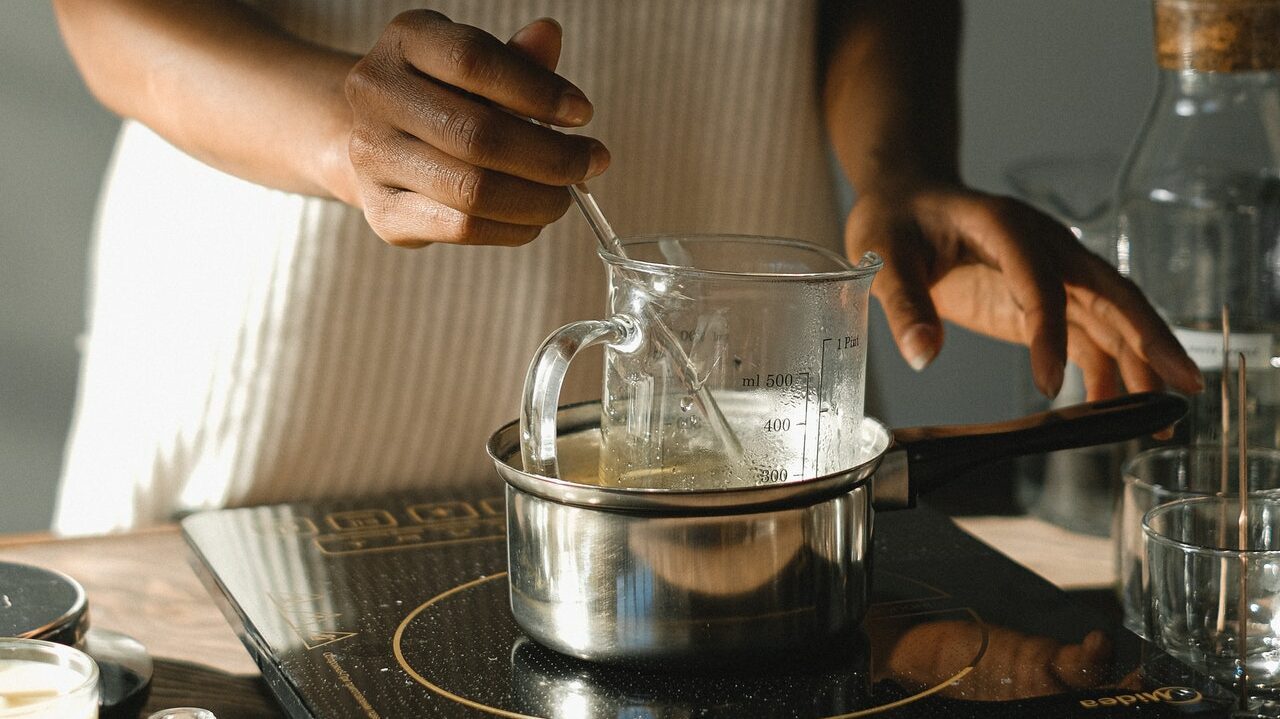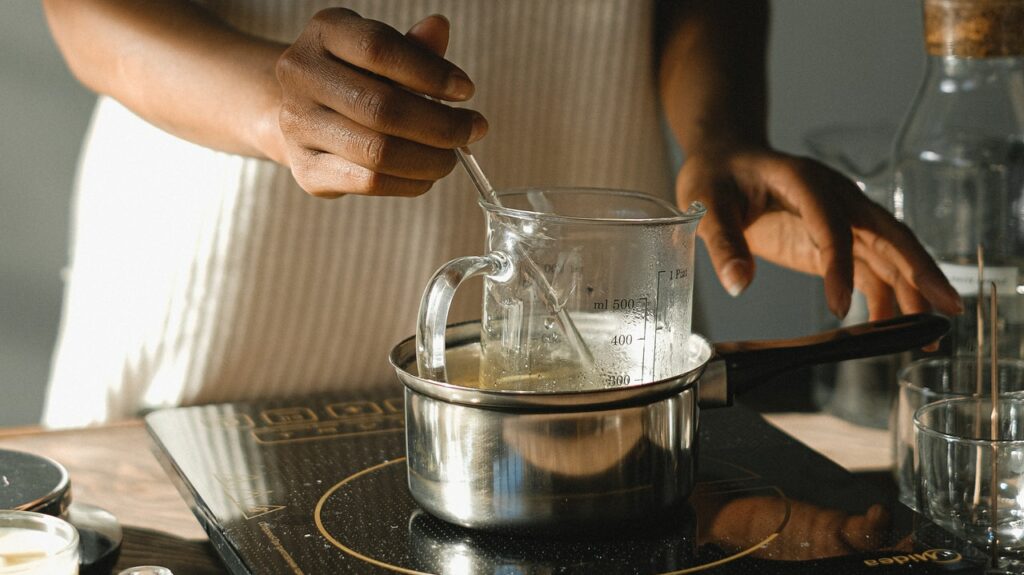 Why not make your life simpler with a modern bottle warmer. You can set it to heat baby's milk to perfection and take the guesswork out of the timing. The best bottle warmer is quick, easy to use and will heat breastmilk, formula and baby food too. When you are calmer, your little one is more settled, so having gadgets that make parenting easier are with their weight in gold.