As a new mom you're unsure what's good for your little bundle of joy. When it comes to feeding your baby, you're likely up all night wondering what baby formula is perfect for your little one. HiPP and Holle are both very reputed brands of organic baby formula. In this article, we compare Hipp vs. Holle so you can decide which is best for your baby.
The American Academy of Pediatrics defines breastfeeding as the best source of nutrients during the baby's first 6 months of life. But for some moms, breastfeeding is a challenge.
So, the need of premium organic baby formula to replace or supplement is real. There's no shortage of options and a walk through your local supermarket's baby aisle or a scroll online, can confuse you quickly. Before choosing a baby formula, ensure you scan through the main criteria.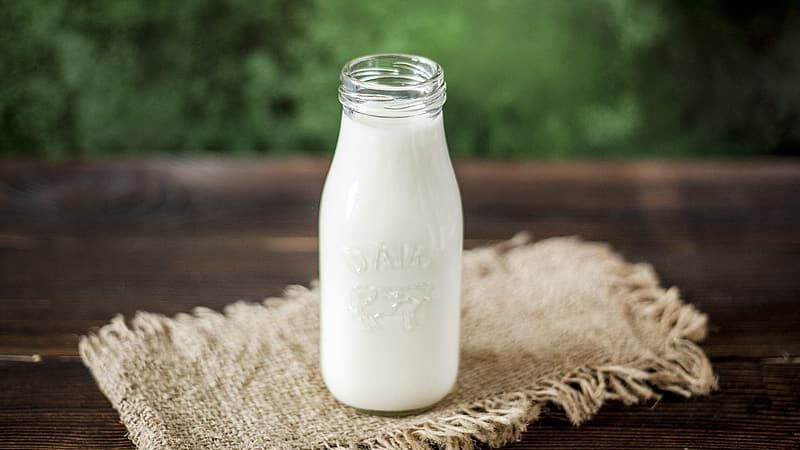 To choose the best organic baby formula consider reputable brands such as Holle and HiPP. Choose a formula including top-quality ingredients and which you can easily access.
Learn which ingredients to avoid and why European formulas are preferred. Use science to determine the formulas benefits, don't rely on marketing. Read on to find out which is the best organic baby formula for your little one – HiPP or Holle?
European Organic Formula Vs. US Brands
Parents in the US are going to huge lengths to buy organic European baby formulas. European formulas produced by top-quality and reputable brands are cleaner, healthier, and better-regulated than American formulas.
In the US, pharmaceutical companies own the three major organic formula producers. The products include artificial preservatives and chemicals. US formulas add processed sweeteners such as corn syrup, maltodextrin, or sucrose. European formulas prohibit the use of sucrose in organic baby formulas.
In the US, the Food and Drug Administration (FDA) regulates the production process of baby formulas. The FDA imposes strict requirements for what the formulas must contain such as the minimum amounts of 29 nutrients and the max-out limit for 9. Some brands use extra ingredients including probiotics or the DHA and ARA fatty acids. The European Commission, which is the EU equivalent to the US's FDA has more stringent requirements concerning the safety and composition of infant formulas than its American counterpart.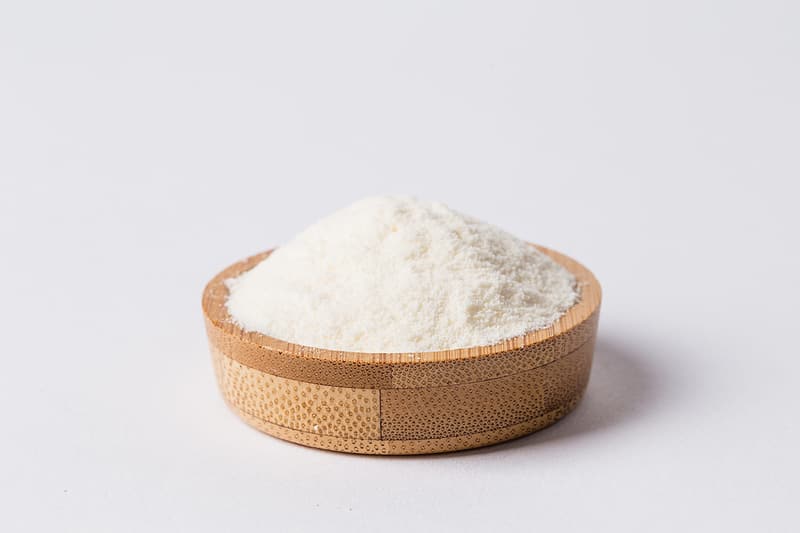 A History Of HiPP and Holle
In 1889, Joseph HiPP launched the HiPP brand on the German market. The founder was a talented baker and a devoted father to his many kids. For Maria Oster, who was Joseph Hipp's wife, breastfeeding was challenging. The professional baker decided to help and create a special formula to feed their baby. He added rusk flower to the milk to make it more satiating. His kids grew up to be healthy and strong adults.
HiPP expanded his bran and started manufacturing the nutrient-rich formula. Today, the brand provides a variety of products such as foods, meats, juices, and whole-grain fruit-pops. Also, the company started sourcing exclusively from organic farms, making healthy, tasty, and safe formula production a top priority.
In 1933, Holle appeared on the market in Switzerland. The company has been manufacturing organic infant formulas in strict and outstanding Demeter quality. Holle also produces a variety of other products such as milk and porridges. The brand delivers nutritionally rich and safe baby formulas containing wholesome and holistic quality ingredients. Holle and HiPP are certified and approved by the European Commission, which has stricter regulations than the US FDA. Both Holle and HiPP brands comply to the strict regulations but include unique sets of micronutrients, macronutrients, and supplements.
Can I Trust These Brands?
Holle and HiPP have built a strong reputation for using clean top-quality ingredients. Both companies focus on sustainable farming. Also, their milk is supplied from grass-fed cows to ensure the products promote and support the natural development of your baby.
The companies are transparent about their ingredients, sourcing and producing. Holle and HiPP are trustworthy and excellent producers of organic baby formula. Their exceptional production standards and high-performance processes deliver the best organic infant formulas available.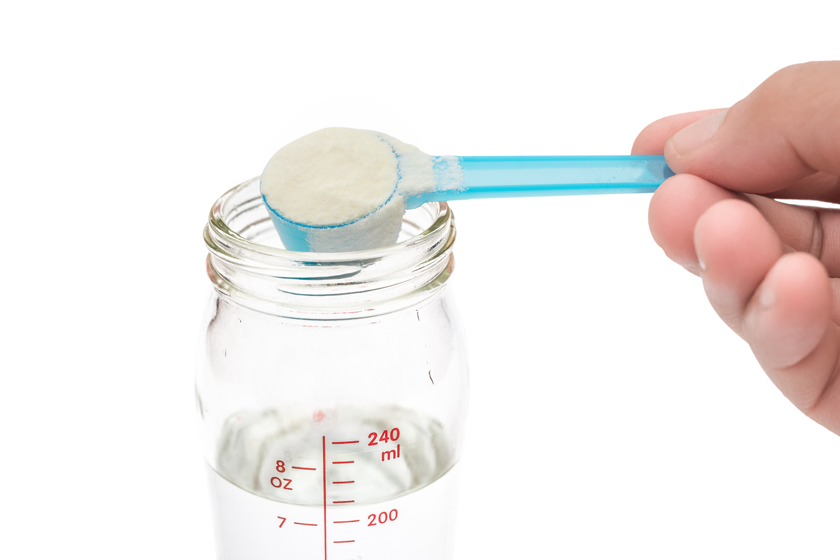 Why Should I Choose Organic over Traditional Baby Formulas?
Traditional baby formulas may cause damage to your baby's nervous, immune, and respiratory systems. They contain harmful ingredients and chemicals. But organic baby formulas are healthier and don't contain sweetners, hormones, or dangerous chemicals. They contain increased levels of antioxidants and lutein and they're free of heavy metals.
Organically certified baby formulas are free of GMOs (genetically modified organisms), hormones, and antibiotics other than used to maintain the health of the animals. The goats and cows enjoy a fully organic diet, free of synthetics. Also, organically certified baby formulas include at least 95% organic top-quality ingredients.
Ingredients and Nutrients to Look for
The ingredients and nutrients in baby formulas impact your little one's development and health. The composition of the products must include carefully regulated, safe, and selected ingredients.
Look for ingredients such as carbohydrates, proteins, prebiotics and probiotics, healthy fatty acids (Omega 3 and Omega-6), and organic sourcing from grass-fed cows.
Lactose:
Lactose is the best choice for carbohydrates in baby formulas as breastmilk also includes it. Lactose delivers increased energy to your baby and promotes an excellent overall development. The carbohydrate helps your baby's body absorb nutrients by maintaining a healthy gut flora.
Proteins:
Proteins are essential to your baby's growth and health. Choose the right protein, sourced from a structure like breastmilk. Cow's milk includes 20% whey and 80% casein, while breastmilk contains 60% whey and 40% casein. To help babies digest the formula, HiPP and Holle designed formulas which emulate breastmilk's composition.
Prebiotics and Probiotics:
Prebiotics and probiotics strengthen your baby's immune system, prevent eczema development, support digestion, and decrease colic. HiPP's Combiotik products include prebiotics to sustain digestion. And HiPP Dutch Formula Stage 1 and 2, HiPP anti-reflux and the brand's hypoallergenic products contain probiotics and prebiotics.
Holle doesn't use probiotics or prebiotics in its baby formulas. Omega 6 (ARA) and Omega 3 (ALA & DHA) premium fatty acids sustain healthy brain health, muscle growth, vision, nerve functioning, and strengthen the baby's immune system.
The European Commission now requires baby formulas to include these two fatty acids. Both Holle and HiPP source their milk from organic grass-fed cows. The companies meet all EU standards for organic products. Holle is also Demeter biodynamic certified.
It's a challenge to find efficient and top-quality baby formulas, which are nutritious and free of dangerous ingredients. When you see hazardous ingredients in the baby formulas, it's time for a switch.
Avoid ingredients such as palm oil, sugars, soy, corn syrup, carbs, faux iron, industrial vegetable oils, preservatives, mineral oil, and gluten.
Palm oil is linked to reducing bone density. Although Holle and HiPP use palm oil in some products, they blend it with healthy oils. Sugar consumption leads to weight gain in babies and can cause a lifelong addiction to sweet foods. Corn syrup and carbs can also increase your baby's weight. Also, babies can't easily absorb faux Iron in powder form.
Avoid industrial vegetable oils as the processing of these oils can involve solvents, deodorizers, and bleach. Preservatives can aggravate your baby's food allergies. Soy can stop your baby from growing and damage his or her health. Mineral oils can cause diarrhea and increased gluten can lead to severe intolerance.
Certifications and Other Considerations
Holle and HiPP are both certified as organic products by the European Commission. Holle products also have Demeter biodynamic certification. The Holle baby formula meets the highest and strictest worldwide standards for sustainable farming without the use of chemicals or GMOs.
Most of HiPP's formulas bear EU organic certification except for HiPP comfort, HiPP HA, and AR. The special formulas need protein hydrolysates, which aren't available in organic form.
Holle and HiPP provide specialty formulas designed for sensitivities, allergies, colic, and reflux. Holle produces goat milk variants, specifically made for babies with intolerance to cow's milk protein. HiPP offers Comfort, Anti-Reflux, and Hypoallergenic products made to help babies with digestion sensitivity.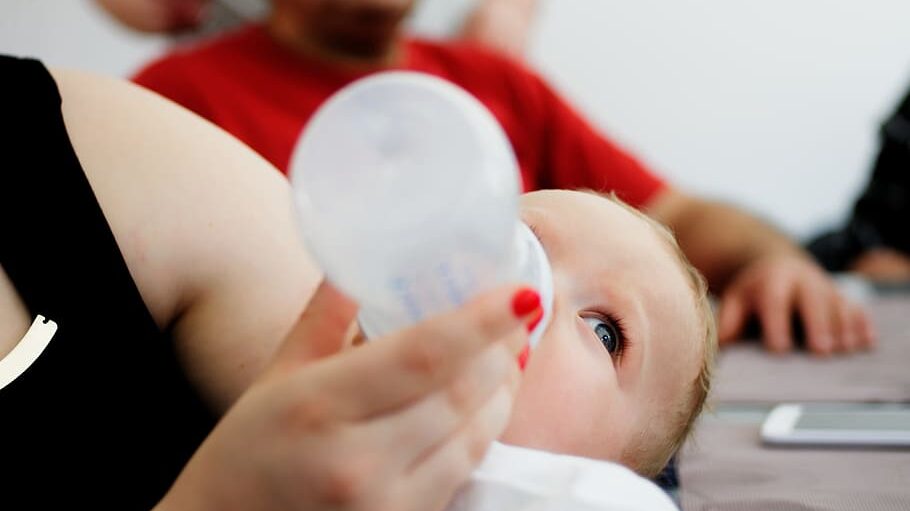 HiPP Organic Baby Formula
Since its founding in 1899, HiPP has prioritized babies' health and wellbeing. All HiPP ingredients come from sustainable and organic farms. The brand's focus is on delivering tasty, healthy, and nutritious baby formulas. It's an EU organic certified brand, which meets the strict quality criteria.
The HiPP baby formula is free of harmful chemicals, hormones, heavy metals, and sweeteners. The products comprise increased lutein levels and top-quality antioxidants to strengthen your baby's immune system and promote healthy growth.
Also at least 95% of the ingredients are organic. HiPP delivers high-class baby formulas containing sustainably sourced elements and top-quality vitamins. The vitamins support bone density, to boost the baby's immune system, and overall healthy growth.
Babies have different nutritional requirements. And HiPP offers a variety of formulas to cover specific needs. Your baby will receive the correct support during all stages of his or her growth. HiPP varieties include:
This includes a mix of essential minerals and vitamins to support your baby's cognitive development. You'll find HiPP Dutch Formula for stages 1, 2, and 3.
Stage 1 Dutch formula includes critical nutrients for the baby's first food and includes minerals, vitamins, and Omega 6 and 3.
Stage 2 Dutch formula is made for babies who're over 6 months old. It promotes the development of a healthy microbiome thanks to the lactic acid bacteria and GOS fibers.
Stage 3 Dutch formula is designed for toddlers who're over 1 year old. It includes minerals and vitamins such as A, D, C, Iron, Omegas, and Calcium. The product sustains gastrointestinal health.

---
HiPP Anti-Reflux decreases spit up and acid reflux in your newborn. The product improves your baby's immune system and supports exceptional calcium absorption for strong bone development.
The Omegas support eye and brain development and the probiotics and prebiotics relieve digestion.

---
HiPP uses high-performance, top-quality, and organic macro nutrients, micronutrients, and vitamins sourced from organic biodynamic farms. The products are free from GMOs, harmful chemicals, steroids, synthetic vitamins, pesticides, and fillers.
The HiPP baby formulas include lactose as a main carbohydrate source for increased energy and excellent mental health. The company has designed a protein ratio, which mimics breast milk and comes with 100% blended whey.
The formulas comprise Omega 3s (DHA & ALA), Omega 6 (ARA) to offer the body a healthy fat source. The prebiotics and probiotics support great gut bacteria and support healthy digestion and strong immune systems. Except for HiPP Anti-Reflux, Comfort, and Hypoallergenic, which use protein hydrolysates to ease digestion, all HiPP products are certified organic.
What I love about it:
HiPP uses lactose as the main protein.
The brand offers a wide range of products covering all stages of your baby's development and special requirements.
The products are free from GMOs, pesticides, gluten, harmful chemicals, wheat, soy, or peanut traces.
The formulas are certified organic by the European Commission, except for HiPP Comfort, AntiReflux.
The products use natural ingredients, sourced from sustainable organic farms.
HiPP's products are gentle for your baby's digestive system.
The formulas include probiotics and prebiotics.
Something to keep in mind:
HiPP formulas comprises palm-oil.
The products contain increased levels of aluminum.
The formulas can be expensive and they're only available online.
Holle Organic Baby Formula
Since its incorporation, in 1933, Holle has maintained a sterling reputation in the baby formula production industry. Founded in Switzerland, the company uses alpine organic cow milk and top-quality goat milk from biodynamic farms for increased sustainability.
The formula mimics the composition of breastmilk and offers your baby exceptional support. The formula is EU Demeter Organic++ certified. It's free from chemicals, GMOs, added sugars, wheat, soy, preservatives, or nuts traces.
The product comprises top-quality and nutrient-rich ingredients and vitamins (A, D, C, Iron, Calcium) to actively support your baby's growth.
Babies have different nutritional requirements. And HiPP offers a variety of formulas to cover specific needs. Your baby will receive the correct support during all stages of his or her growth. HiPP varieties include:
---
---
---
---
---
Holle also produces goat-milk based baby formulas including:
---
---
Holle comprises top-quality ingredients, which meet the strict conditions of the European Commission in terms of safety, quality, and performance. The EU has certified Holle's baby formulas as fully organic.
Holle uses the best carbohydrate, which is also found in breastmilk, respectively lactose. Holle Stage Pre is fully lactose based while Holle Goat Milk Stage 1 and Stage 2 use a blend of maltodextrin and lactose.
Protein is the building block of your baby's body. While cow's milk comprises 80% casein and 20% whey, breastmilk contains 40% casein and 60% whey. Holle emulates the balance of ingredients found in breastmilk. Every Holle baby formula includes a well-balanced casein/protein ratio.
Holle Goat milk helps babies with digestion difficulties. Currently, Holle doesn't contain probiotics, prebiotics, DHA or ARA fatty acids. However, the company is changing the formulation to include these Omegas. The formula contains a perfect blend of palm oil and healthy oils to sustain correct development.
What I love about it:
The product is organic and free of GMOs.
The formula doesn't contain preservatives, harmful chemicals, steroids, or hormones.
The product is easy to digest and resolves constipation.
It includes a nutritionally balanced mix of top-quality minerals, vitamins, and Iron.
The ingredients are sourced from grass-fed cows.
The formula contains natural essential fatty acids.
You can choose between cow's milk and goat's milk variants.
The product doesn't include traces of soy, wheat, peanuts, or gluten.
Something to keep in mind:
The formula comprises palm oil.
The Holle baby formulas are only available to buy online.
Holle developed special formulas for the many stages of your baby's development. You can't use a single formula for the first 12 months of your baby's life.
The product contains maltodextrin in several baby formula versions.
The Holle baby formulas can be expensive compared to a variety of other organic baby formula brands.
Holle Vs. HiPP Comparison
Holle and HiPP deliver a wide variety of top-quality organic baby formulas at affordable prices. The formulas include similar macronutrients, micronutrients, fatty acids, vitamins, and minerals to boost your baby's health. The products are designed to meet all your baby's requirements during each stage of his or her development.
Whether your baby is lactose-intolerant or has digestive sensitivities, you'll find the perfect baby formula at HiPP or Holle. Here's a HiPP vs. Holle comparison table highlighting the similarities and differences.
Image
HiPP
Holle
1. Carbohydrate
HiPP
Most formulas: Lactose-based (100%).

Anti-Reflux: Contains lactose and organic maltodextrin.
Holle
Bio Pre: Lactose as the main protein.

Goat and Bio 1 &
2: Lactose as a main carbohydrate. Also include organic maltodextrin.
2. Protein
HiPP
Most formulas: the ratios of whey and casein proteins are close to the ratios in breastmilk.

Anti-Reflux: only whey protein (100%).

Hypoallergenic: includes protein hydrolysates for easier digestion.
Holle
All formulas: the ratios of whey and casein are like those in breastmilk.

Goat: Extra casein & small proteins for increased absorption.

3. Probiotics
HiPP
All formulas: Contain prebiotics. Hypoallergenic, Anti-Reflux, Dutch, and Comfort: Contain prebiotics and probiotics.
Holle
All formulas: none of the formulas contain prebiotics or probiotics.
4. DHA/ARA
HiPP
First stage formulas: Contain DHA & ARA derived from fish oil.

Stage 3 formulas: Contain ARA
Holle
All formulas: Contain DHA derived from fish oil (in cow formulas) and derived from algae (in goat formulas)
5. Organic
HiPP
Most formulas: Most baby formulas are certified as organic by the European Commission.

Hypoallergenic, Anti-Reflux, and Comfort: These formulas are not EU organic certified, but they contain organic top-quality ingredients for increased performance and efficiency.
Holle
All formulas: The formulas are EU organic certified and Demeter biodynamic quality certified.
6. Cost
HiPP
Specialised formulas: Formulas such as AR, HA, HA PRE, and HiPP comfort are a bit more expensive.
Holle
Cow option: The cow milk variants are similar in price to HiPP's formulas.
7. Specialized Needs
HiPP
Anti-Reflux: The formula contains 100% whey protein for easy digestion and to prevent spit up and reflux.
Holle
The formula comprises protein hydrolysates to break down the contained protein.

Goat option: It's the alternative to cow-milk derived protein sensitivities.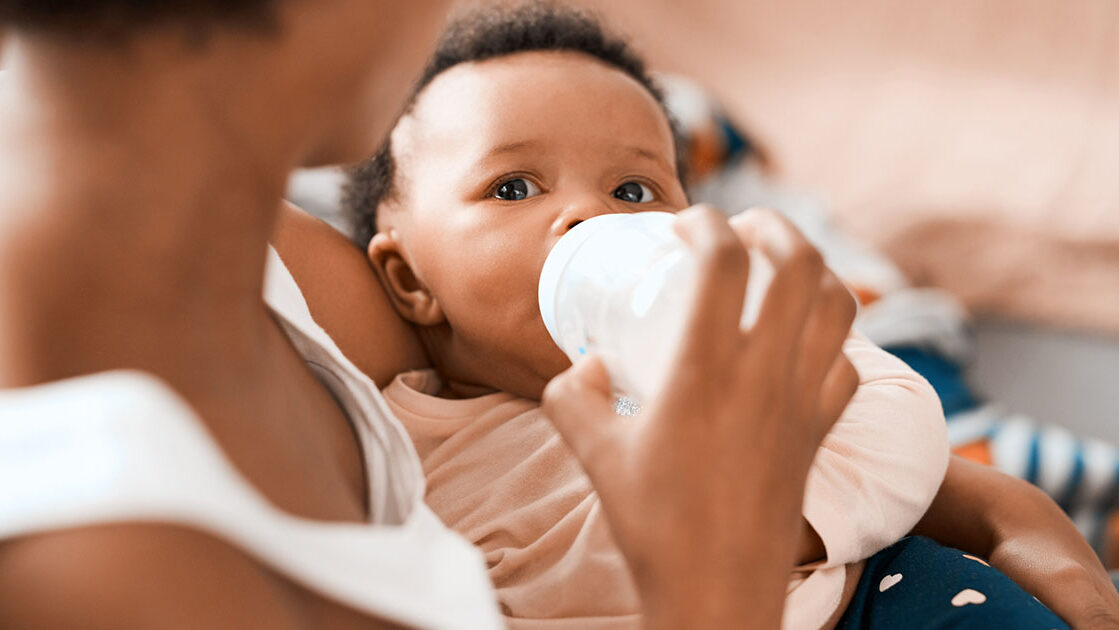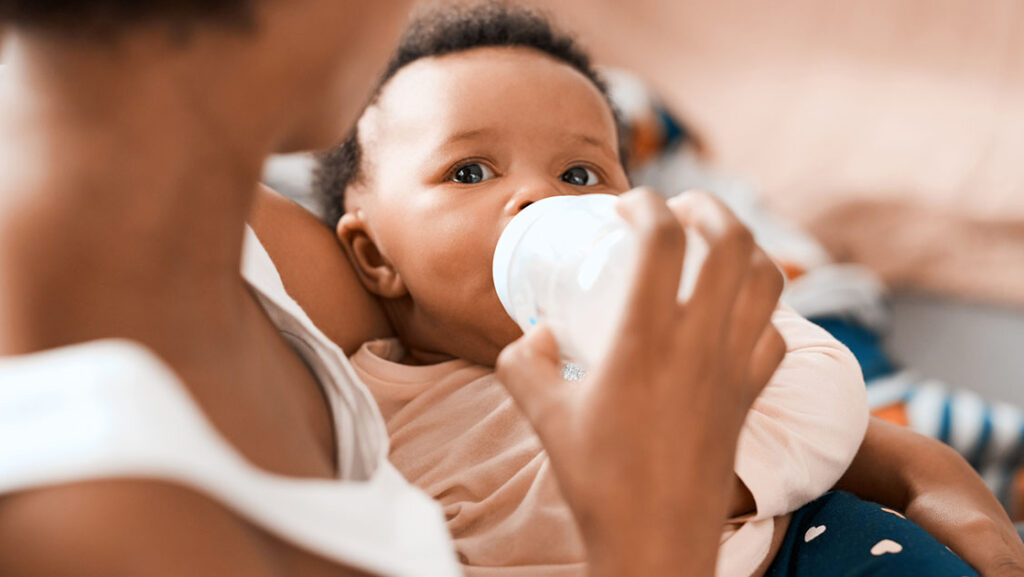 The first stages of a baby's life will define the health and well-being rates for the rest of his or her life. As a loving mother you want to feed your baby with the best formulas available.
Whether your baby is sensitive to lactose or has digestive problems, search the baby formula options delivered by Holle and HiPP for new moms. Looking for a Biodynamic baby formula or a hypoallergenic option? HiPP offers a wide range of formula options, while Holle ensures exquisite organic farming practices.
Choose the right formula for your baby from one of these two European top-quality brands and you'll give your little one the best start at life.